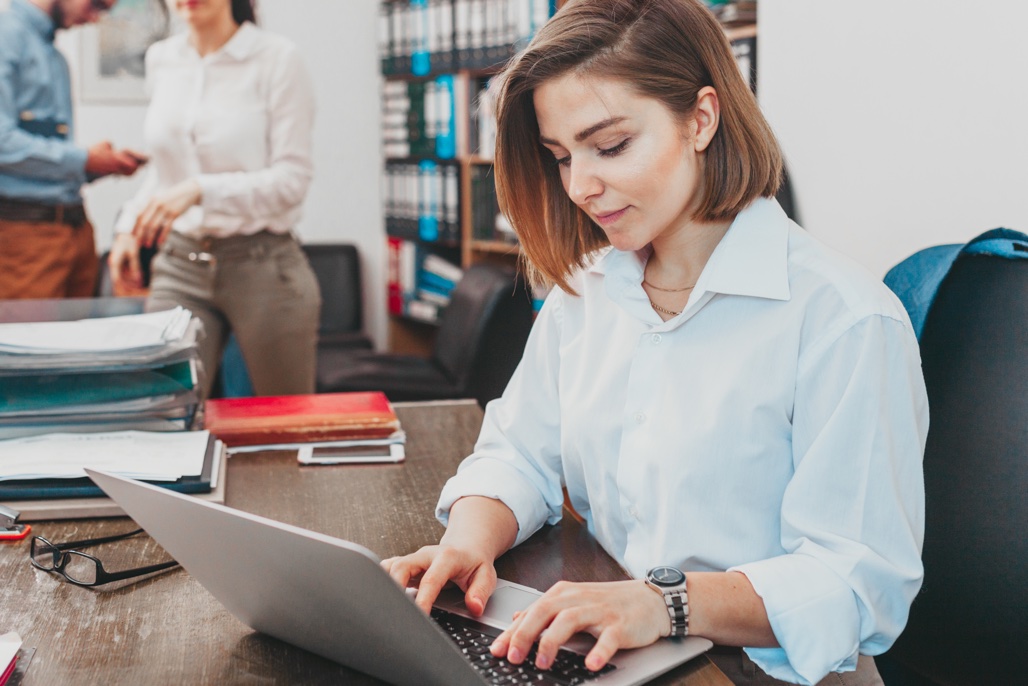 Digital ballots and online polling help law firms create more innovative practices along with boosting associate retention.
---
The legal industry is as old as modern society, but for firms to recruit and foster the type of talent needed to retain and gain elite clientele, most law firms will be required to take quantum leap into the 21st century.
As more practices begin to adapt and move the industry into the digital era, one area of note includes online collaboration tools, as they help firms innovate their voting and decision-making procedures.
The Key Indicators of an Innovative Law Firm
Innovative law practices reap the perks of being able to recruit sought after talent, managing a roster of high value clients and running their shop like a well-automated machine.
While not every firm is going after billion dollar settlements, the key for smaller firms who want to remain competitive in a crowded legal field is to embrace technological advancement.
Key indicators include:
1. Fostering a firm-wide culture of innovation
According to Law.com, most firms are approaching innovation with wide-open arms, specifically seeking to work collaboratively with more savvy employees in order to bring new ideas and operational change to their practices.
While this is great news for smaller firms worried about how to get started, many practices actually falter is in their decision-making. It can be great to source ideas for change from younger staff, new employees, and outside consultants, but if your firm has no way to make a collaborative choice about these changes, expect to encounter more bumps down the road.
2. Embracing the changing technological landscape
Introducing new tools and software can often be hit or miss when it comes to improving organizational efficiency. If it's a miss, however, you're leaving a ton to be desired.
Taking an eyes wide shut stance to new technology will only hurt your firm's opportunities to improve daily work flows, increase inbound prospects and gain more executive input on key business decisions.
How your firm can leverage an online voting solution
The legal industry is not always representative of the youngest, most savvy professionals when it comes to technology, but that doesn't mean that your team cannot find ways to reinvent old practices and optimize good business habits.
For starters, use your superior research and investigative skills to find digital solutions for your firm's most complicated or tedious tasks.
For example, if your firm needs an easier way to nominate new partners or board members, search for voting tools that allow you run nomination ballots electronically and confidentially.
By finding that first tool or platform that can free up time for more important measures, your firm is already on the edge of the innovation. Use this tool as a springboard to developing innovative processes for key goals or tasks in order to make the most of the services, subscriptions or software you're paying for.
The pros of using tech to make leadership decisions
Despite the popularity of machine-learning and artificial intelligence, particularly in more transformative law firms, the best leadership qualities are all uniquely human.
While technology and digital tools definitely allow decision makers to generate more insight and perspective on the impending choices, a true leader uses the tools to guide their decision based on quantitative data and top notch perception skills.
Even with a tool that is mostly focused on collaborative learning, law firm heads can still use digital platforms to inform decisions on their:
Associate Development Programs
Opportunities for upward mobility is a winning recruiting pitch for young associates who are already nervous about their career prospects in the overwhelmingly crowded legal industry.
Polling your current and future associates to determine a proper development/mentorship program for new attorneys can help increase retention and allows you the opportunity to measure your success each time you run a new program development ballot.
Is your lease ending and your board needs to approve a new location budget before the end of your contract?
Had a great Q1 and need to determine if there's cause for increasing the payroll budget to bring in additional client support? Board member or trustee stepping down and need to run a last-minute emergency nomination?
Having an in-house decision-making solution can help with any or all of these, and with eBallot, we can have your emergency or planned vote ready to go in minutes.
Not every workplace decision needs to be a difficult one.
Sometimes it helps to get feedback from your entire team on matters like company retreats, sponsored dining or catered events, holiday gatherings, charitable partners, judicial performance reviews, and more.
A simple e-Voting solution can help cut down on time spent planning internal events or matters and allows everyone in your employ to feel included and heard from.
These best way to replicate client success is to have a reference for past performance.
Using a polling or survey tool that integrates with your client outreach email lists is the best way to get feedback and gauge client satisfaction without being disruptive.
How to create a custom, online voting system for your practice
As you can see, law firms are existing in a great time for innovation as new tools and services are constantly being designed in order to make daily business operations run more smoothly.
If your firm needs more than just the aforementioned solutions, reach out to someone on our Customer Engagement team to see how eBallot can build the most robust, collaborative business solution for your firm.
---
Want to learn more about eBallot's past success with legal industry clients? Visit our Law Firm Elections page here.
Originally published Apr 26, 2018, updated April 27, 2018