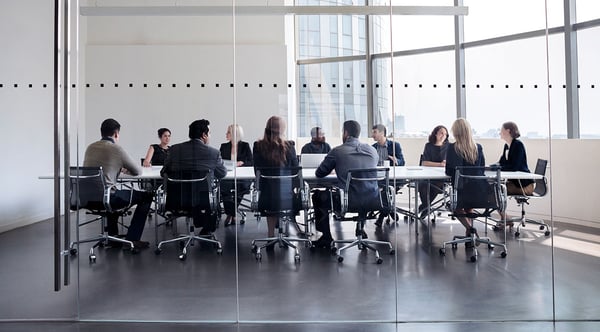 The type of voting partner you choose is a significant decision and requires careful consideration.
It may make sense to self-administer your vote, or receive some help from your voting partner. A great partner will be able to point you in the right direction, based on your goals and needs.
If you opt for vote management services, they will help guide you through the process leading up to your vote or series of ongoing votes.
A solid company should have their communication lines are always open. We do.
What to base your decision on:
You should choose based on only a few main considerations, but don't be alarmed if there's more to think about than you originally thought.
Your votes and elections are important because you make significant, impactful decisions based on them.
They should be built upon secure mechanisms and sound voting design. In short, we recommend basing your vendor selection decision on two things:
the ability to meet your requirements, and



the online voting vendor's reputation
Though there are numerous low-cost and even free solutions out there - we recommend not basing such a significant decision on pricing alone.
(There's generally a reason why such software is low cost.)
Because of the nature of the relationship, your online voting partner will likely be with you for years to come. The support you receive will be worth the initial investment.
A checklist to help you prepare for your vote:
Having thoughtful answers to all of these questions will enable you to have more powerful conversations with online voting system vendors.
1. What are you trying to accomplish?
A thorough understanding of your voting requirements is singlehandedly the best thing item you can come to the table with. The clearer you can convey these to your online voting partner, the better your outcome.
How many people will be voting? Can they all be grouped into one, or do you need to group by sections (e.g. department, region)?
2. Do you have a budget?
If not, you should be aware that "free" generally doesn't mean there are no associated costs.
Many "free" online voting tools run ads to your voters, sell your data, or don't have the proper safeguards in place to properly store your personal information, like names and email addresses.
3. What is the vendor's reputation?
Has your potential online voting partner worked with organizations? Ask for proof. A legitimate vendor will be happy to provide recommendations from their client list.
4. What's your timeline?
Do you need to run your vote right away? Or is there time for planning?