Union management software streamlines union activity and communications for union members and officers. Effective union management software enables pro-worker unions and labor organizations to have more impact and use their collective voices to protect worker interests.
Union management software helps facilitates member and officer communications, handle union dues, and make organizing easier.
In this article, we'll review 5 great online union management software providers, each with their own unique specialties and tools. We've found providers that will work for all options so you can be sure to choose the best tool for your specific needs.

How to Choose the Best Union Management Software Provider for You
Start by prioritizing your needs. Do you want to save time handling tedious union-management tasks such as tracking membership and dues? Would you be more efficient at processing grievances or dispatching members? How about saving money with a better event or campaign management system?
It's time to see which software provider can meet your needs. While you read through the pros and cons of each provider listed below, ask yourself these questions:
What do you need for your union?

A dispatch system, web or mobile resources, event websites, membership engagement solutions, apprenticeship-training tools, messaging tools for members? Write down everything you can think of.
Is your work done primarily done in-person, online, or both?

Can this software support your type of work and is it flexible to changing needs?
Is the union-management software mobile-friendly?

Do they offer an app for your members too?
What are their reviews

like on app stores and user communities?
How easily can you adopt them?

Check if you can schedule a live demo or even test it in advance.
5 Best Union Management Software Providers

VUE Labor Management by Velarium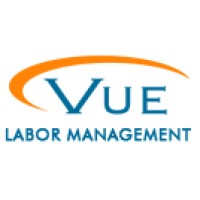 VUE Labor Management is cloud-based software, centralizes office processes through one core system that allows labor unions to access their data at any time from any mobile device anywhere in the world.

VUE Labor Management's multiple service modules may be customized to meet the needs such as membership and retiree tracking, finance, dues and reconciliation, legal issues and grievances, apprenticeships, dispatch and organizing.
Summary: VUE is the best option for mobile accessibility and demos are available for unions to see if the software is a good fit for what they need.


SAI Sentinel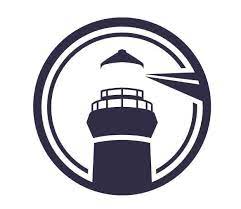 Sentinel is a union-management software designed to meet the union's specific needs for storing membership records, managing grievances, file sharing and member communication. Sentinel's experienced and dedicated customer support team will manage the integration of your data, adjust the system to your distinct requirements and provide valuable training sessions.
Some may also find it beneficial that their web-based tool does not require server installation and a 2-month free trial is available.
Summary: Sentinel is another great option for unions that are looking for cloud-based software capabilities and require robust customer service options.


Wild Apricot by Personify


Wild Apricot is an all-in-one union membership management software designed to easily manage your contacts, create newsletters and send out emails, build websites, process payments, register event attendees, and more.

With a user-friendly interface, you have the freedom to customize every aspect of your union membership management system.
Summary: Wild Apricot is a jack-of-all-trades; while it may not specialize in any particular area of union membership management, the software has more than enough tools and options to cover the jobs you'll need it for.
UnionSoft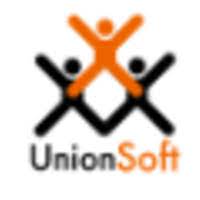 UnionSoft specializes in custom developments for labor union management software. It is simple to use, regardless of clients' technical skills, and UnionSoft can custom develop a system for your organization and support/host it securely online or implement it on your in-house secure server(s).

Summary: UnionSoft is a good option for smaller unions or unions that serve a niche market and require very specific configurations to meet their needs.

eBallot

From secure polling software to the management of complex virtual voting events - eBallot offers a range of online voting software options that exceed expectations.
Our enterprise-level software and services exist for one reason: to enable your union to run secure, auditable votes and elections that let you to focus on what to do with your voting results--not worry about how to get them.
Summary: eBallot is a great choice if you plan to hold an election or make an important decision. Managed and self-service options give users flexibility in how they want to manage their voting events.
Originally published Sep 2, 2021, updated September 2, 2021