Now more than ever, universities are looking at solutions that will make communications like their board of trustees meetings more efficient and cost-effective.
While this need for remote solutions is undoubtedly unprecedented, it does provide some potential advantages. For example, universities can save money on travel costs and increase productivity. Some also offer various value-added features that make outsourcing conferencing services a cost-effective solution for universities.
However, not every web conferencing tool is built the same. The most noticeable differences between each tool can be seen in the cost, integration and collaboration, and ease of use.
Here are a few best web conferencing software providers and some of the advantages and disadvantages of each:


GoToMeeting
Best for: Smaller boards that primarily utilize Microsoft Office Suite products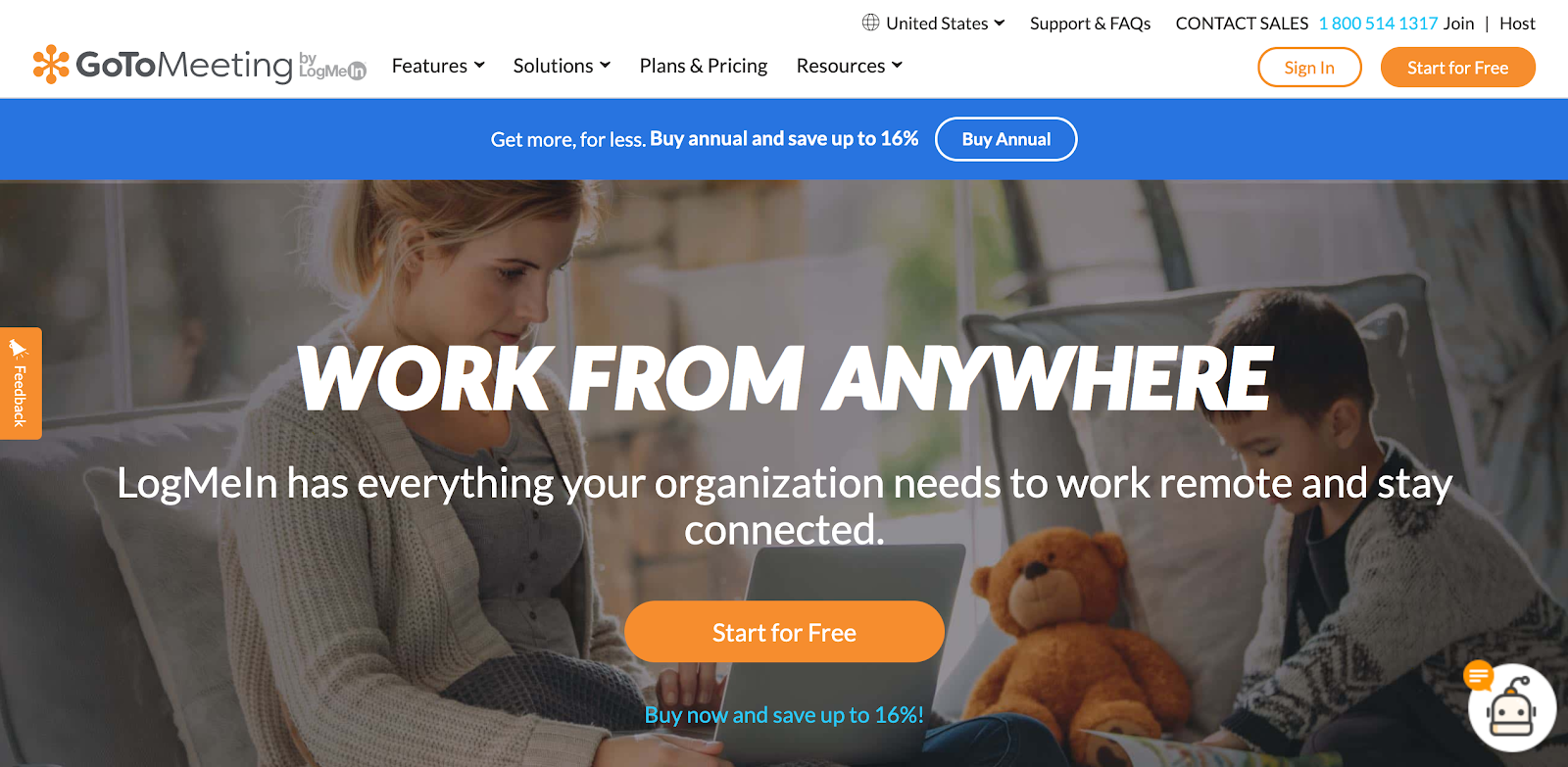 Pros: GoToMeeting is one of a few highly popular web conferencing services that people recognize by name. Even when using the free plan, this platform provides one of the simplest methods to host conference calls. GoToMeeting features screen sharing capabilities, and the one-click meeting solution makes it easy for beginners to figure out the software. Meetings may even be launched using the mobile app or initiated using Microsoft Office programs, chat links, and email.
Cons: Anyone using GoToMeeting's free option is limited to only audio conferencing, as video conferencing is limited to paid plans. The other issue with GoToMeeting is the fact that the free plan limits the number of people who can join a conference, allowing just three conference call participants. While this may seem restrictive for larger enterprises, it may be ideal for smaller ones. Anyone seeking a quick web conferencing solution for a small team should consider this web conferencing software.


Cisco Webex
Best for: Larger boards that frequently deal with sensitive information or universities that are generally concerned about data security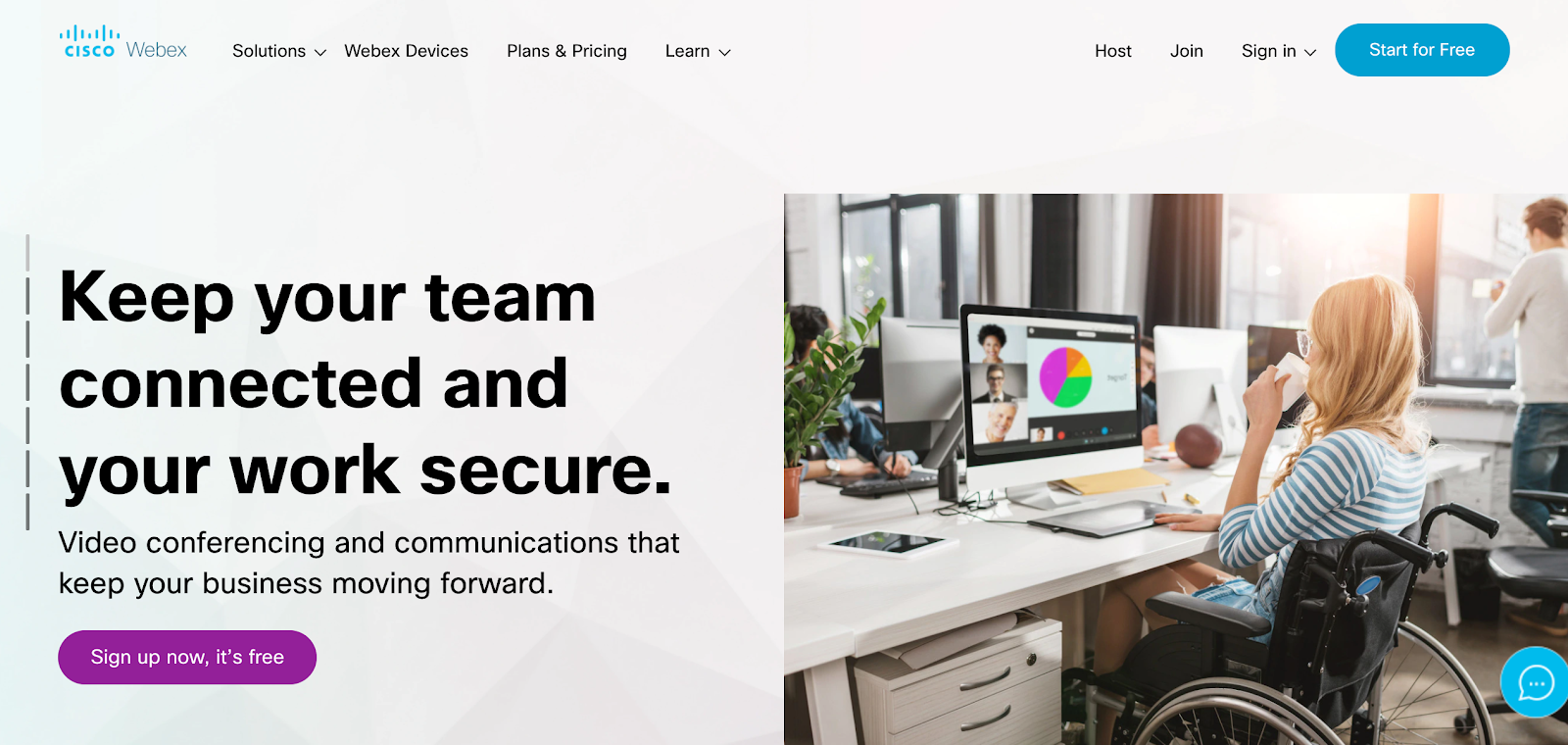 Pros: Hosted, owned, and developed by networking giant Cisco, Webex frequently ranks among the best web conference software available. Webex is an ideal choice for universities that are concerned with data privacy because if there's anything Cisco is known for, it's their high regard for security. Webex Teams, Cisco's online cloud-based collaboration service, has an insane level of encryption and integrates seamlessly with the video conferencing features.
Cons: It's important to note that the app's paywall limits Webex's best features. Like most other web conferencing systems, Webex comes with a free or paid model, although Webex's free version limits the number of conference participants to just three. Like GoToMeeting, this may be suitable for smaller boards but will create issues for larger groups.


TeamViewer
Best for: Universities that use Apple products and prefer to have reliable tech support options available, rather than finding solutions on their own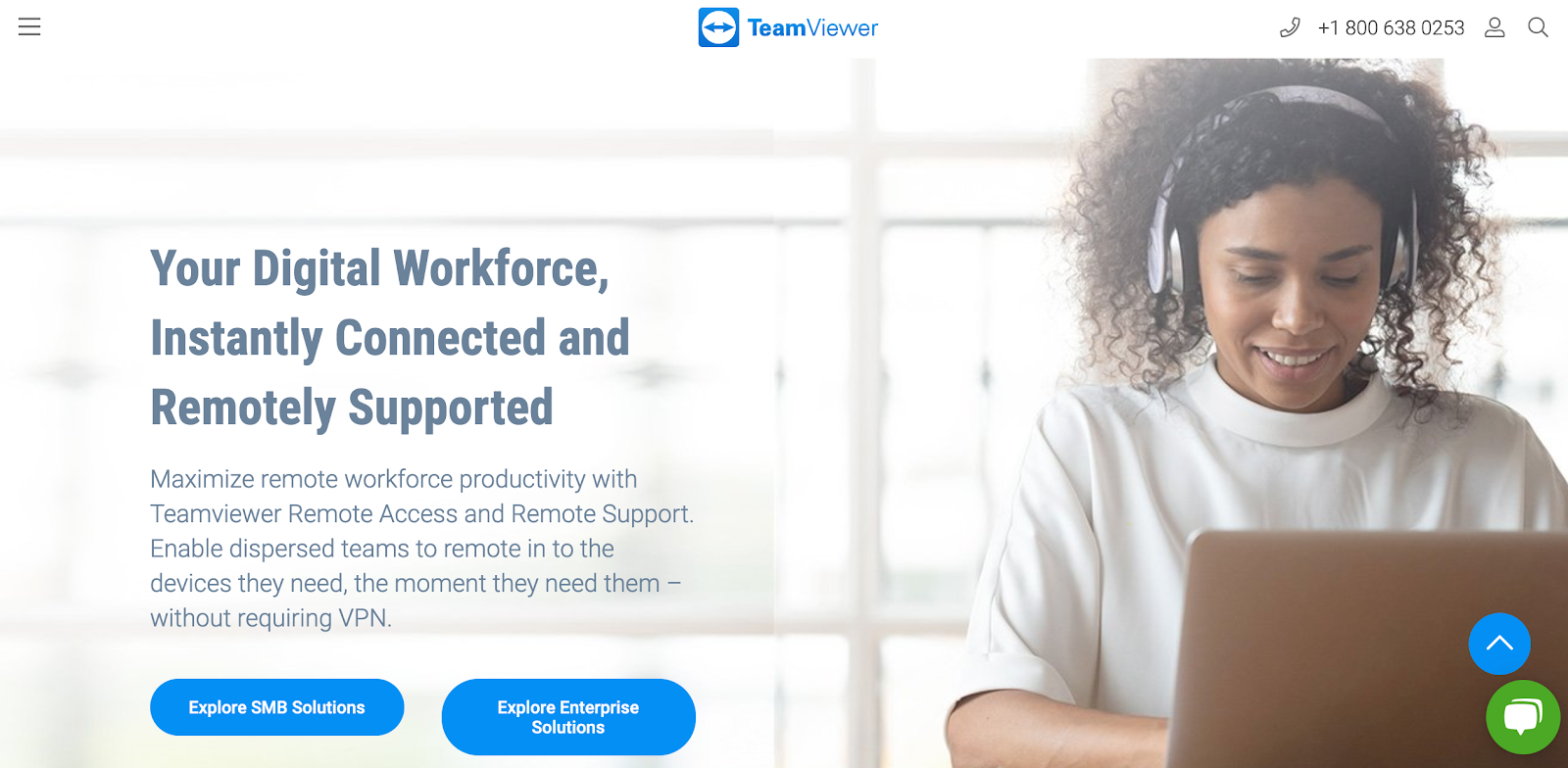 Pros: TeamViewer can compete with Cisco as far as security goes, claiming to host 1.3 billion protected users that are operating using remand features the ability to run several remote sessions at the same time on Mac operating systems within browser tabs. Users can also leave a "sticky message" alongside their display to inform viewers of any updates or just to leave a friendly note.
TeamViewer also has interesting add-ons, like TeamViewer QuickJoin. TeamViewer QuickJoin allows participants to join meetings and presentations fast with little effort. The feature is used without requiring administrator rights or going through an installation process and supports several operating systems.
Cons: Some of the best support features are locked behind a paywall, including the Remote QuickSteps feature, which adds single-click shortcuts for their remote support actions. Anyone who upgrades to the paid plan will notice that TeamViewer offers excellent support and IT use, while they may have to figure things out on their own using the free plan.


Skype
Best for: Boards that are more price-conscious and want to make use of mobile features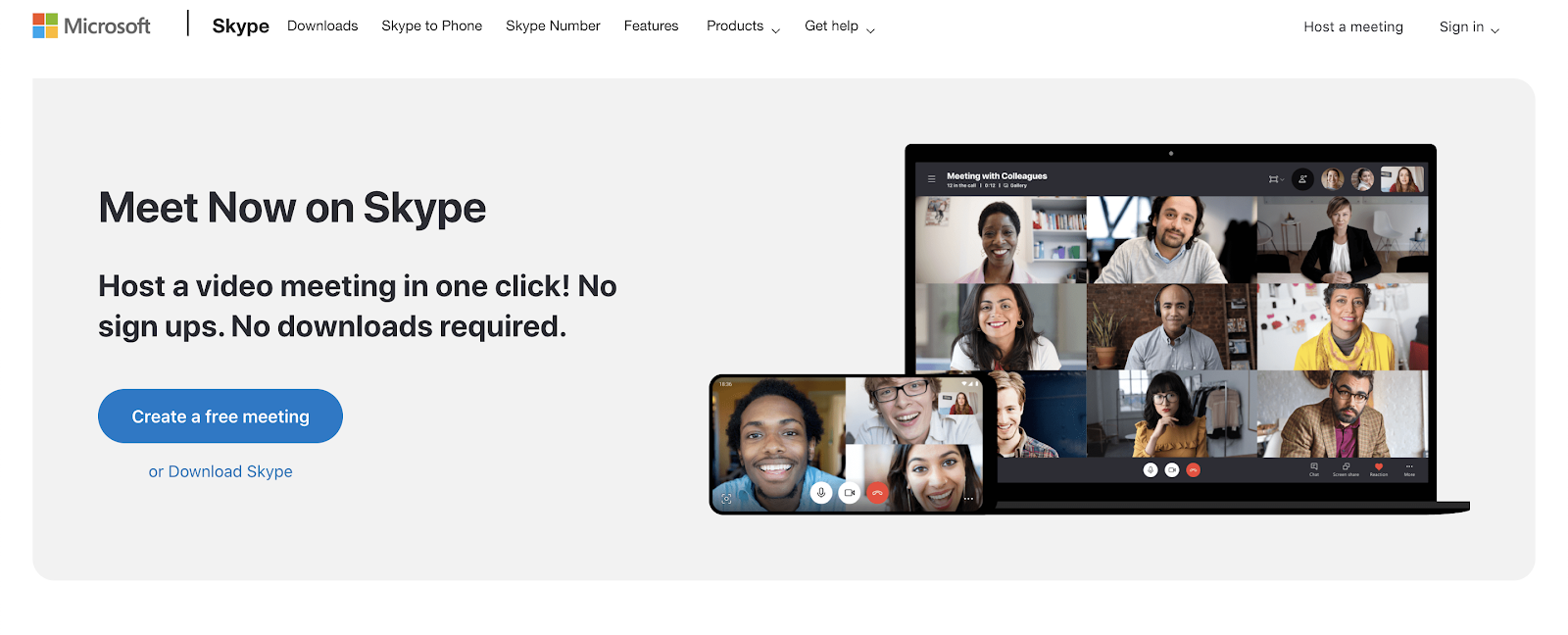 Pros: Most people think of Skype as a personal video chat option to keep in touch with friends and family. However, Skype is also worth using as a professional web conferencing tool. Even though this feature is not widely-known, Skype does allow screen sharing. It allows users to host video and audio conferences for up to 25 participants for free, which is much higher than most other solutions on this list. Skype can also support most desktop operating systems, as well as Android and iOS phone apps to allow on-the-go conferencing.
Cons: Unlike some other solutions that can work within a browser window, Skype users need to create an account and download the program to use it. To use the conferencing features, conference participants must be added to a personal contact list.
Skype for Business is usable; however, this feature requires a Microsoft 365 (formerly Office 365) subscription. This may not be a good option for smaller teams looking to upgrade their service to a paid option, as it requires an additional cost.


Zoom
Best for: Boards that want the flexibility of audio or video conferencing. Its recording features and whiteboard also make it ideal for large webinar sessions.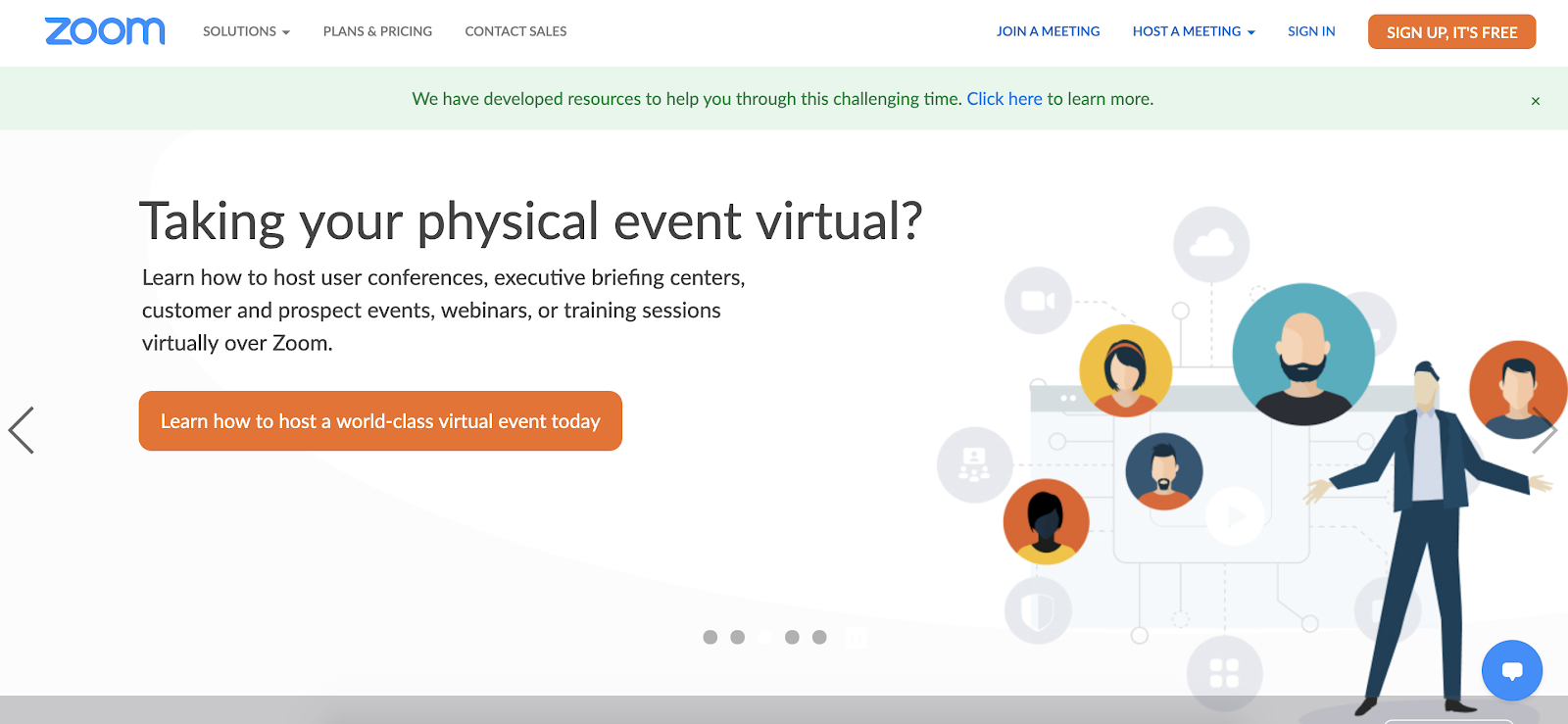 Pros: Zoom has a free plan and a paid one, though the paid plan is cheaper than what GoToMeeting offers. With an upgraded plan, universities can have as many users as it wants, unlimited meetings, and video conferencing that includes many more features.
Some of the advanced features include active speaker view, dual-stream for dual screens, and full-screen views. Participants can even call-in via phone to join the conference. The web conferencing feature also includes an MP4 recording of meetings, a personal meeting ID, application or desktop specific sharing, private and group chat, and a virtual whiteboard.
All of these tools give board members a variety of great options for any number of situations.
Cons: The downside to Zoom is that the free option only allows meetings up to 40 minutes in length and just three participants. However, users can hold an unlimited number of meetings.
While boards utilizing Zoom for quick one-on-one sessions may get by with a free account, anyone else will want to use the paid version to get access to its more robust features.


Join.me
Best for: Boards that want the flexibility of audio or video conferencing. Its ease of use also makes it ideal for users that aren't as tech-savvy or are working across different operating systems.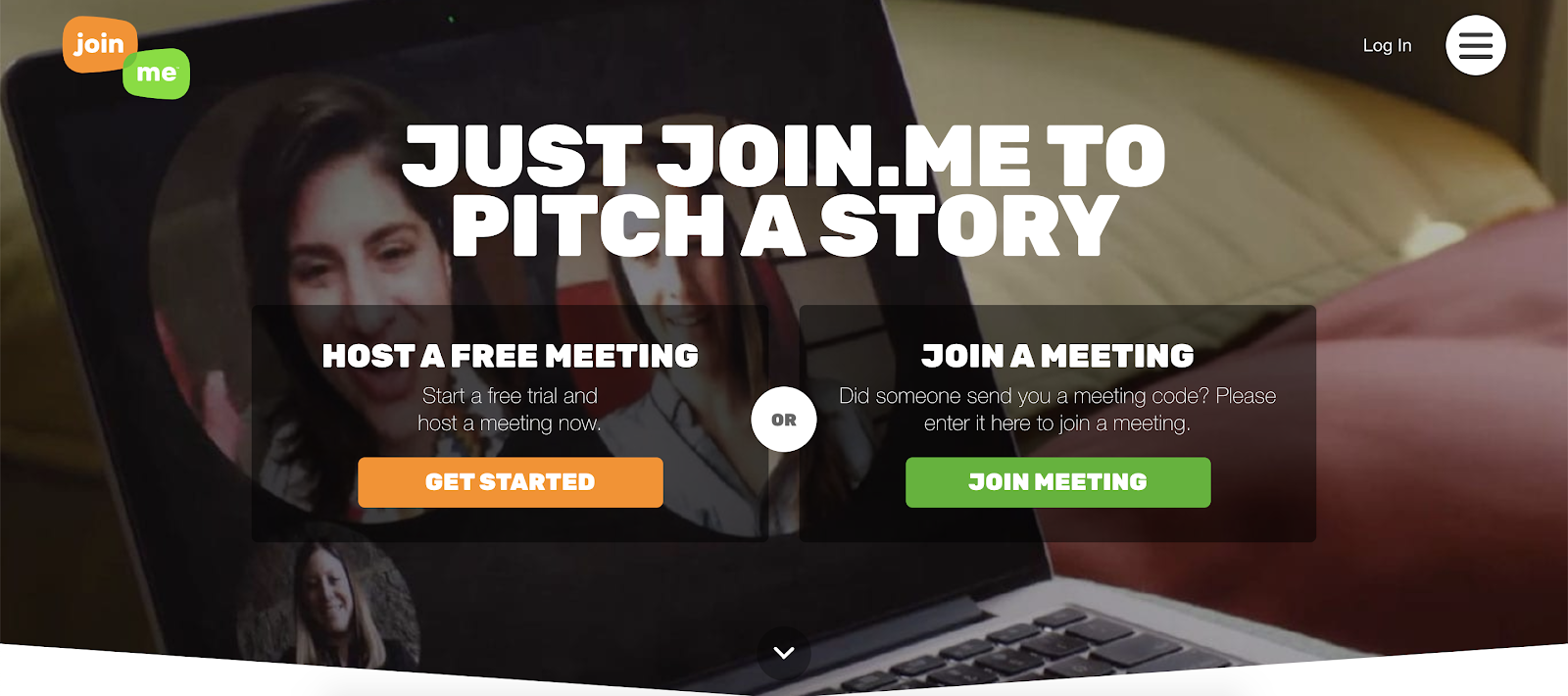 Pros: This conference software was developed by the team that created the LogMeIn suite of tools for collaboration. Join.me is easy to use, even for beginners, and its one-click functionality seems to be the motivation behind the program.
The free plan is limited to conferencing and screen sharing. The free trial of the advanced plans includes free audio and video conferencing that comes with its own dedicated conference call number in the U.S.and more than 40 other countries. The one-click scheduling can be integrated with Google Calendar and Outlook to maintain and organize your invitations.
Another feature is the creation of a permanent meeting location. This lets board members save the address to easily return to the right location for each meeting. The online whiteboard feature provides an extra level of collaboration, screen sharing, and presentation.
Cons: Like Zoom, Join.me offers a robust set of features, but you need to upgrade to the paid plan to access them for more than a week.


Google Meets and Hangouts
Best for: Universities that are price-conscious or make use of Google's suite of products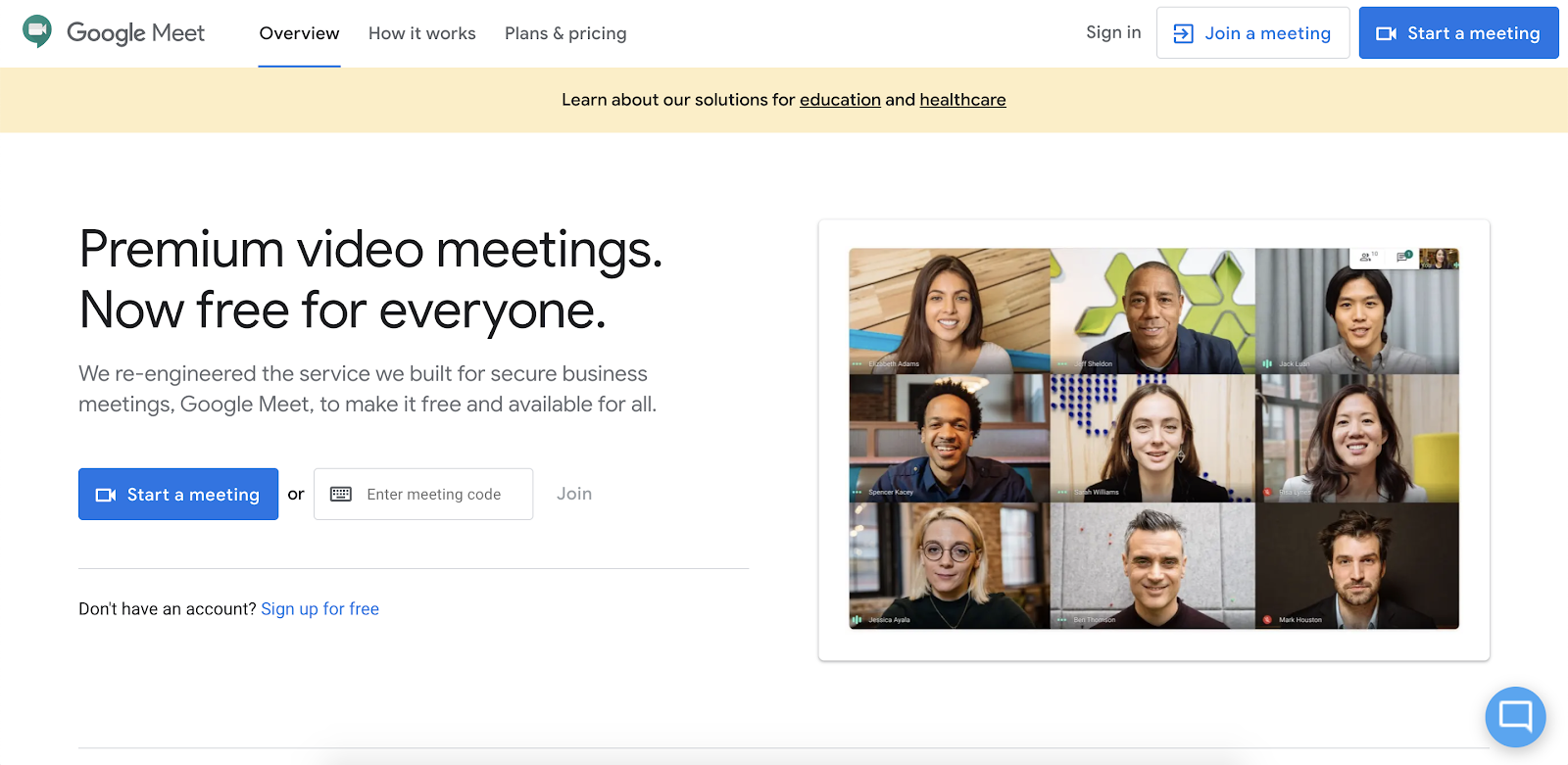 Pros: Google introduces and launches so many apps that it can be challenging to keep up with everything they offer. Google Meets and Hangouts have similar functions; however, Google Hangouts can do more than place phone calls. Like other Google apps, Hangout can be free to use. This platform allows users to receive and send instant messages, receive and send SMS messages, and video chats. Google Hangouts also hosts VoIP calls.
Many people overlook the fact that Google Hangout gives users the ability to use screen sharing features. Google itself stated that it wants Hangouts to become the future of the company's telephony products. So, it's not shocking that there would be a host of great features.
It is similar to WebEx and Skype in that users will need to have a Google account to use it. Also, users must add each other to chat or meet online. This fact makes Hangouts an ideal option for smaller boards that want to use a robust and free platform. There are limits to Hangouts, as users cannot group video chat with more than ten people at a time.
Cons: If your board already utilizes Google's suite of products, then Meets should easily integrate among other useful tools like Google Calendar. However, if your university works across several platforms or has not adopted Google products across the board, it may require you to spend time syncing Meets with your preferred programs.


Which Software Is the Best?
There aren't a lot of options out there for someone who is seeking a free web conferencing app that includes screen sharing. However, the ones that are available do an excellent job of meeting the needs of most boards. With options like Google Hangouts and TeamViewer, most universities may not have to spend any money on web conferencing.
All of these options have their limitations and benefits that make them worth using. The best choice for your board of trustees comes down to which product has the features that they will need. Google Meets, Webex, and join.me are ideal products for boards that don't need to easily video chat or share content visually.
However, these might not be ideal platforms for people who seek to utilize a web conferencing app to connect and meet with other stakeholders within the university. Boards need to do their research and assess what they need in their video conferencing solution. Again, these apps have a variety of features that may or may not work best for your specific needs. It's important to note that some of these free options have paid plans with more features.
No matter the case, there are free web conferencing options available that will meet the needs of your university's board of trustees.
Originally published Sep 16, 2021, updated September 16, 2021