No matter whether you're planning an event for five participants or 5000, there is a lot of planning and strategy that must go on behind the scenes in order to make it a success.
Luckily, partnering with the right event management software provider can make a world of difference. Like a superhero needs their trusty sidekick, you need event management software that can save you time taking care of logistics, so you can streamline your event to stay more productive and generate more revenue.
In this article, we'll review 5 great online event management software providers, each with their own unique specialties and tools. As you may still be unsure whether your next event will be virtual or in-person, we've found providers that will work for all options so you can be sure to choose the best tool for your specific needs


How to Choose the Best Event Management Software Provider for You
Start by prioritizing your needs. Do you want to save time handling tedious event management tasks such as creating and updating conference schedules over and over? Would you like to increase attendee participation and help your exhibitors create more businesses? How about saving money with a better event registration/ticketing system?
It's time to see which software provider can meet your needs. While you read through the pros and cons of each provider listed below, ask yourself these questions:
What do you need for your event?

A ticketing system, a web or mobile brochure, event website, attendee engagement solutions, attendee check-in tool, lead retrieval tools for exhibitors? Write down everything you can think of.
Is your event in-person, hybrid, or virtual?

Can this software support your event type and is it flexible to last-minute changes?
Is the event planning software mobile-friendly?

Do they offer an app for your attendees too?
What are their reviews

like on app stores and user communities?
How easily can you adopt them?

Check if you can schedule a live demo or even test it in advance.
5 Best Event Management Software Providers
Eventbrite
This is a popular ticketing solution for events ranging from small meetups to large concerts. The system is customizable and can also be used to send email confirmations and reminders. It also allows people to register from both their phones and computers.
They charge an extra 3.5% of the ticket price plus $1.59 per ticket. While Eventbrite is well-known, some organizers think the fee is a bit high.
Summary: Popular for smaller or entertainment events, however a bit pricey compared to other registration tools and all-in-one event planning software.


ConfTool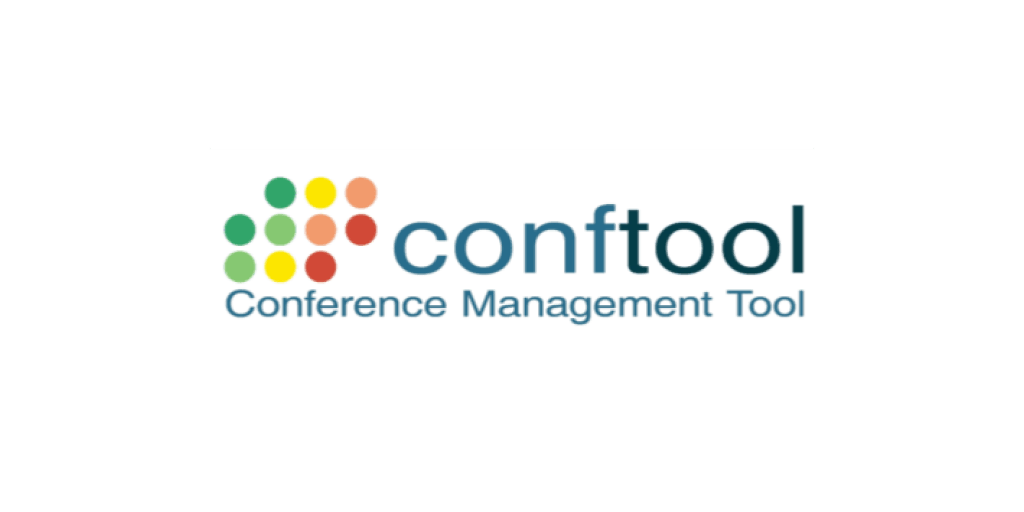 ConfTool helps you manage the submission and review process of academic abstracts and papers. It features advanced import and export options, facilitates communication between authors and participants, and uses customizable submission and review forms for contributions.
Organizers can choose between two different plans depending on their requirements: one for smaller events of up to 150 participants with basic features, and one for larger events with a wider range of features. In addition to managing abstracts, organizers also use the Pro package's conference management software for scheduling, registration, administration, and invoicing, among other features.
Summary: If you're holding a research-heavy academic conference and want a reliable tool for abstract management, ConfTool is worth looking into. However, it isn't currently accessible on mobile and is designed to support only limited aspects of the event, rather than function as a comprehensive event management software.


Boomset
Boomset is an event attendance tracking tool that provides check-in, on-demand badge printing and guest list management system. In addition to allowing facial recognition check-in, organizers can also track attendees with RFID-enabled wristbands. Using badges and wristbands, attendees can even purchase merchandise, meals, drinks during events.
If you'd like to add a fast check-in tool to your current event planning software, Boomset is a good option to consider. However, if you are hesitating to adopt a special device only for attendee check-in, first check whether your event management app provides a check-in feature with QR scanning.
Summary: While suitable for a big festival or a crowded event that needs a fast check-in, you might not want to adopt a special device just for check-in.


eBallot

From secure polling software to the management of complex virtual voting events - we offer a range of online voting software options that exceed expectations.
Our enterprise-level software and services exist for one reason: to enable your organization to run secure, auditable votes and elections that let you to focus on what to do with your voting results. Not worry about how to get them.
Summary: eBallot is a great choice if the main purpose of your event or meeting is to take a vote or make an important decision. Managed and self-service options give users flexibility in how they want to manage their events.


Zoom Events
Chances are you're already familiar with Zoom and how to use it, making their upcoming event tool, Zoom Events, an intriguing option. The platform is meant to help organizers handle several aspects of event management, such as hosting sessions via streaming, helping share events and manage ticketing, and more.
However, the beta for this feature, OnZoom, has mostly been focused on smaller courses and webinar series. It also lacks some of the more advanced features other platforms might have, like digital booths for sponsors and exhibitors, so if you're planning a bigger conference or event, this may not be the right fit.
Summary: Zoom Events combines a few different steps of the event planning process, and is worth considering if you're planning a small-scale event that won't need all the features that all-in-one event planning software can provide. However, you may still want to consider these platforms if they allow you to opt-in and out of which features you'll need.
Originally published Jun 24, 2021, updated June 24, 2021