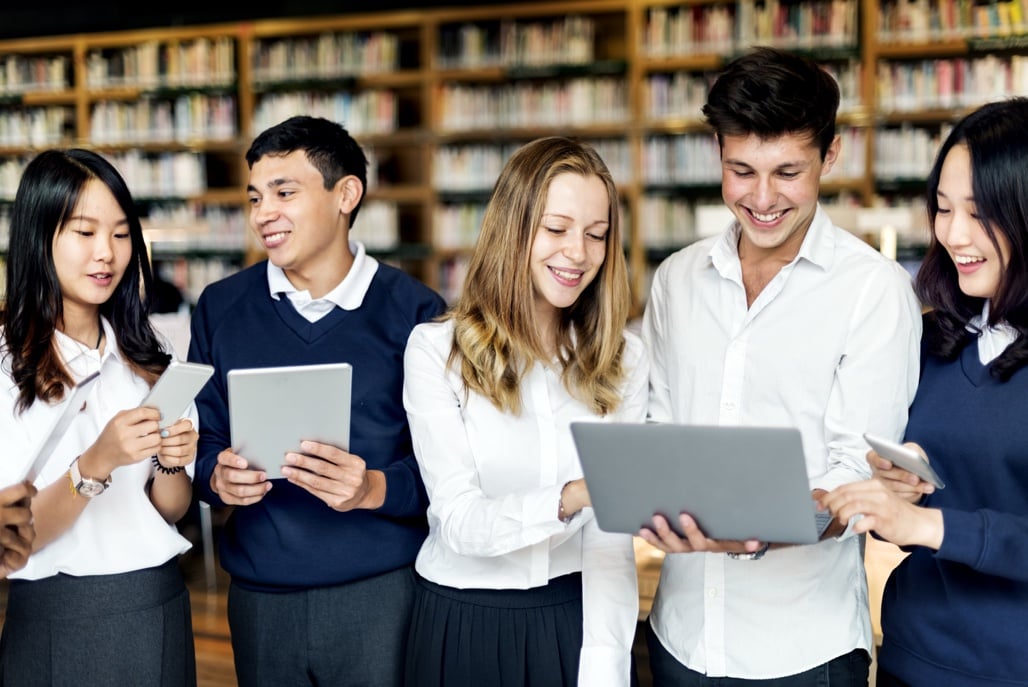 Student government elections hold a special place in the educational experience of many young people, starting from their first attempts at class leadership roles in the primary school age, and ranging up to the campus-wide governance at the high school and collegiate levels.
Turn Class Elections Into A Learning Opportunity
One role of class elections is to give students an idea of what to expect when they go to the polls for the time once they're of legal voting age.
Considering this, why not hold elections for student body leadership online in order to give student candidates:
A fairer chance to promote their campaign
An opportunity for them to explain their campaign goals to each voter
A real-time window in their campaign performances
All of these things are possible, especially if your school choses to partner with an online voting solution like ours, which lets groups with up to 5,000 voters run unlimited ballots for student voting and leadership nominations, or mock elections, or more.
Our software is specially designed to provide customers with a 100% secure, affordable option for getting real-time election feedback thanks to our Voter Administration portal, which features the option to:
See results instantly as soon your voters cast their ballots (Real Time Voting)
Segment your voters by classroom, grade level, or campus (Question Filtering)
Share emails with candidate information, election dates and deadlines, or ballot instructions for student voters
Create profiles for nominees and election candidates by including a biography, resume or campaign statement
Allow students to vote anonymously (Secret Voting)
Assign sub-administrators to give teachers or school staff more control over election outcomes.
And more.
When you utilize a system like eBallot to encourage fairer elections at the elementary or secondary level, your students gain exposure to democracy at work.
By using the Candidate Profiles or Voter Outreach Email feature, your students can learn more about the campaigning process that our local, state and national representatives undergo.
And thanks to our weighted choice or instant runoff voting option, you can even highlight the different electoral options between governments around the world!
The Best Election Ideas for Teaching
As an educator, you know the difficulties of keeping students engaged and focused throughout an entire school year better than anyone.
One way to achieve harmony in the classroom is to empower your students by giving them the privilege to vote on matters that are most relevant to their education.
If you're not sure how to get started, these ideas are a great try:
Debates
If your school doesn't currently offer a debate club, find a topic that is age and grade appropriate for your students and ask them to debate the merits of whichever position they're assigned.
Showing your students the art of debate is a great way to ignite their critical thinking and reasoning skills, and asking non-participating students to examine both arguments and decide on a winner is super helpful in getting them engaged in modern politics.
Class Leadership
What does a treasurer do? Who gets to be the Teacher's Helper this week? Should we let just anyone take on the responsibility of planning a class-wide senior trip? These are the kind of questions your students will start asking when class elections roll around, giving you an opportunity to explain how certain roles and decisions are made in governments around the world.
Also, letting your students vote on these kind of matters will help them to feel way more involved in the classroom, which means they're more likely to listen, learn and be engaged when introduced to new topics.
Mock Elections
If you want your students to get a bit of real-world experience before they leave your campus, host a mock election mirroring your local primaries, state gubernatorial elections or the U.S. Presidential Race.
To pull off these types of mock elections, you'll need to hold multiple rounds of voting in order for students to eliminate candidates throughout the campaign cycle.
Thankfully, eBallot has years of experience helping customers hold these types of voting events, and our Customer Experience team is happy to provide election consulting or voter support throughout the entire process!
Initiative Voting
Show your students how to make a difference by running initiative ballots. This will give them an opportunity to explore the petition process and discover which classroom issues (like field trip destinations or allotted bathroom passes) they're most passionate about.
Think you're interested in running class elections with eBallot? Visit our contact page to request a free demo video or learn more about our platform options, here.
Originally published Aug 20, 2018, updated August 20, 2018