Managing a law firm can be an overwhelming job. On top of juggling cases and filing court documents, it can be difficult to keep up with the actual accounting and billing of your time. When it comes to legal matters, every second counts, and practices strive to find new ways to run more efficiently.
The good news is that there are several dedicated software programs available that make things easier for tracking time, billing, case management, and accounting for small law firms. The following are some of the most popular options on the market:


Clio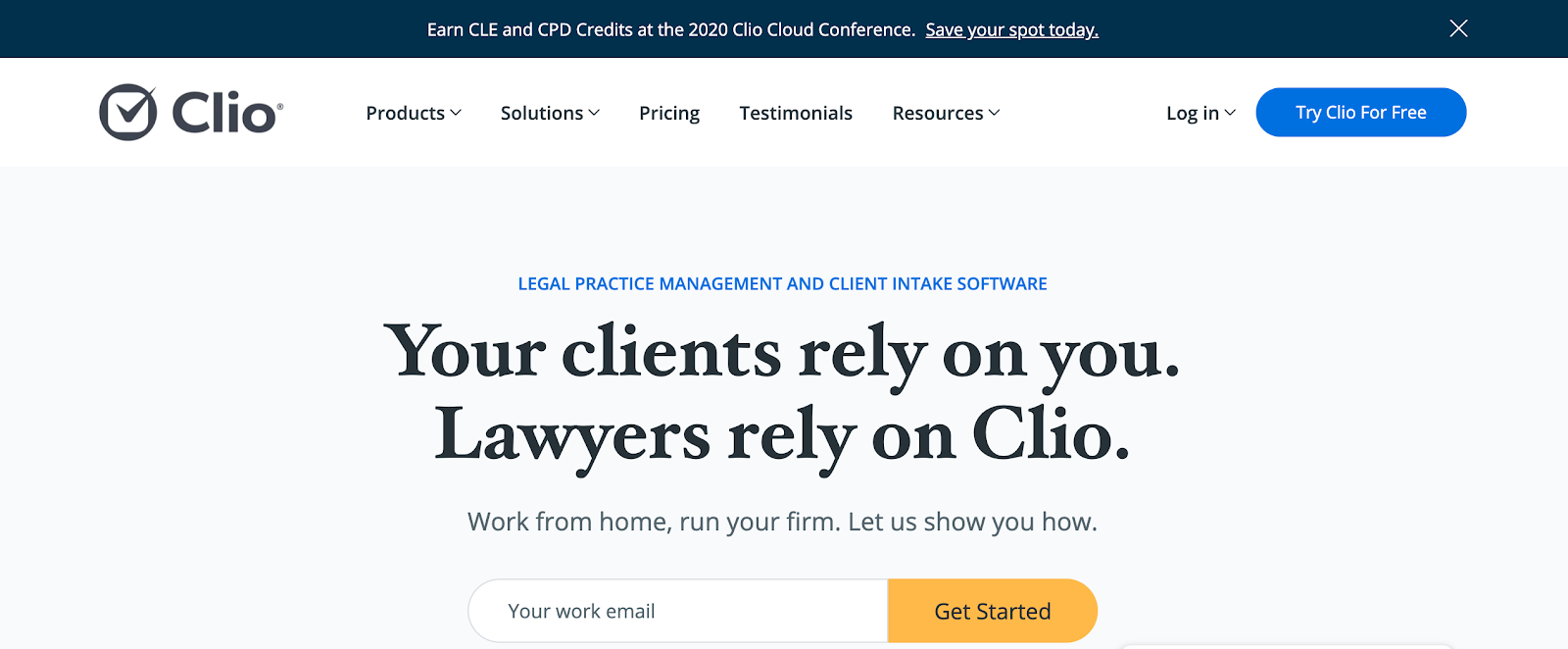 Best for: Small law firms and practicing attorneys.
Pros: Clio offers plenty of useful features including legal calendaring, task management, time tracking, trust accounting, and document management. It's a cloud-based law firm software, so your data is securely stored on the company's servers.
Cons: Although users give praise to Clio's features and integrations, many do point out the steep learning curve required to adopt it. However, if your practice is willing to put in the time and effort upon set up, you will be rewarded with a great all-around program.


HoudiniESQ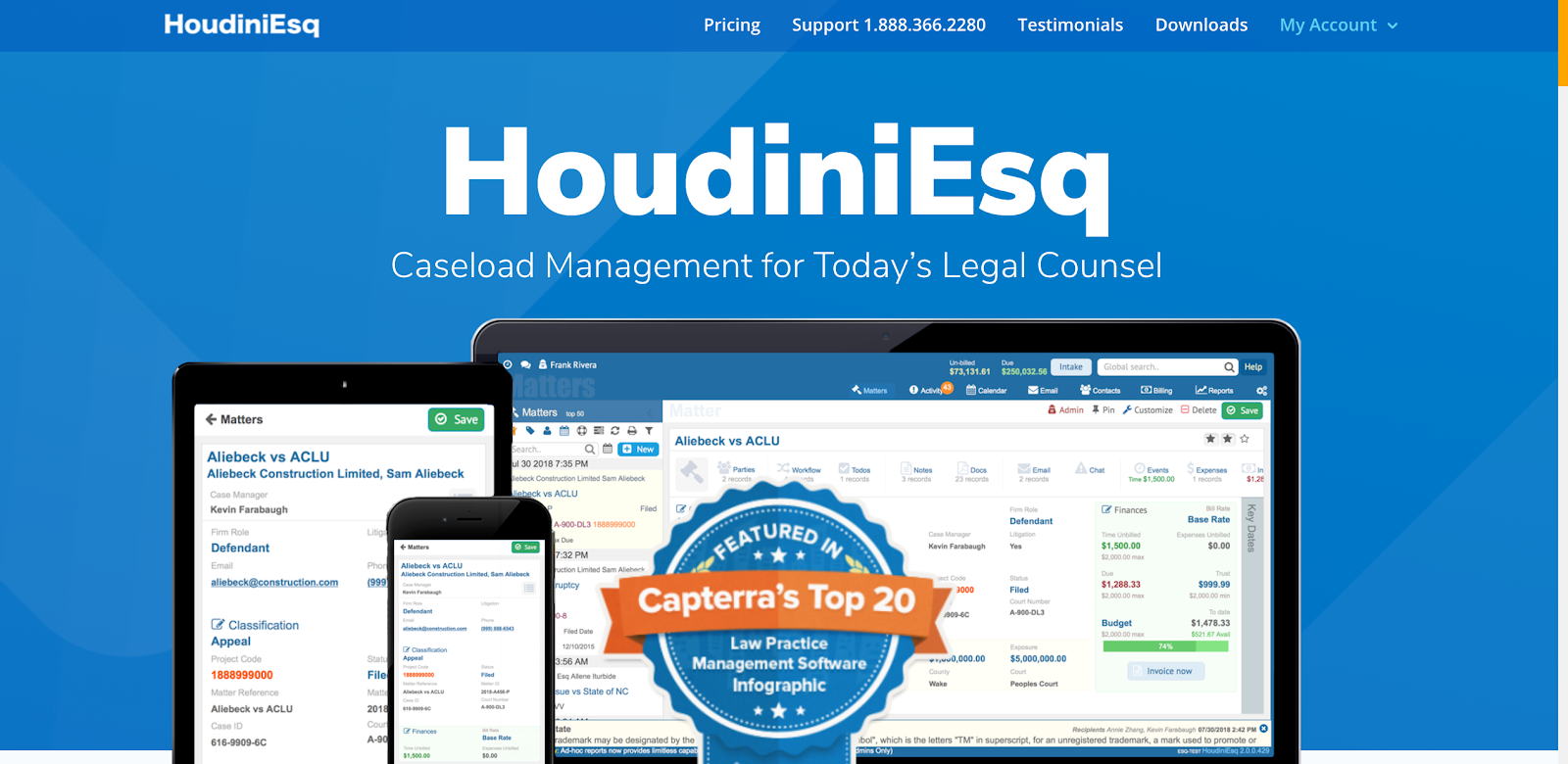 Best for: Law firms that use both Apple and Microsoft products and software.
Pros: The HoudiniESQ software has won several awards and its features include client management, email management, invoicing, trust accounting, and customizable workflow automation. You can choose between running the desktop version of HoudiniESQ or a cloud-based solution.
Cons: It seems to suffer from the "jack of all trades, master of none" conundrum. While it is capable of running everything you need, it does not excel in any particular area, unlike some of the other programs on this list.


MyCase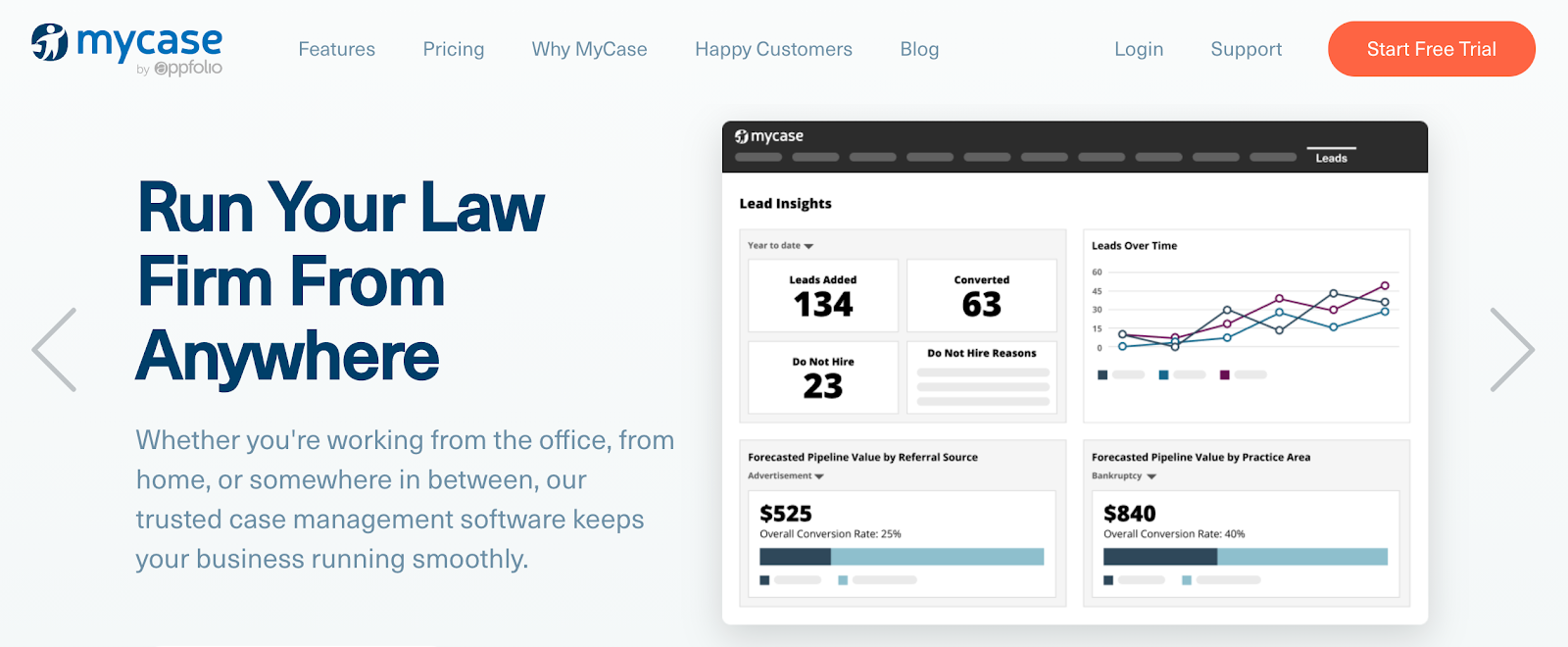 Best for: Law firms that require secure messaging and/or robust tech support options.
Pros: MyCase offers a secure client portal, communications tools so you can send messages to clients or staff, monitor activity streams, and manage online payment processing. MyCase also has certified consultants who can assist you with using legal practice management software.
Cons: Although MyCase comes packed full of helpful features, the user interface can be difficult to navigate. Also, because it offers limited outside integrations, it's probably not a good fit for firms that rely heavily on third-party software.


PCLaw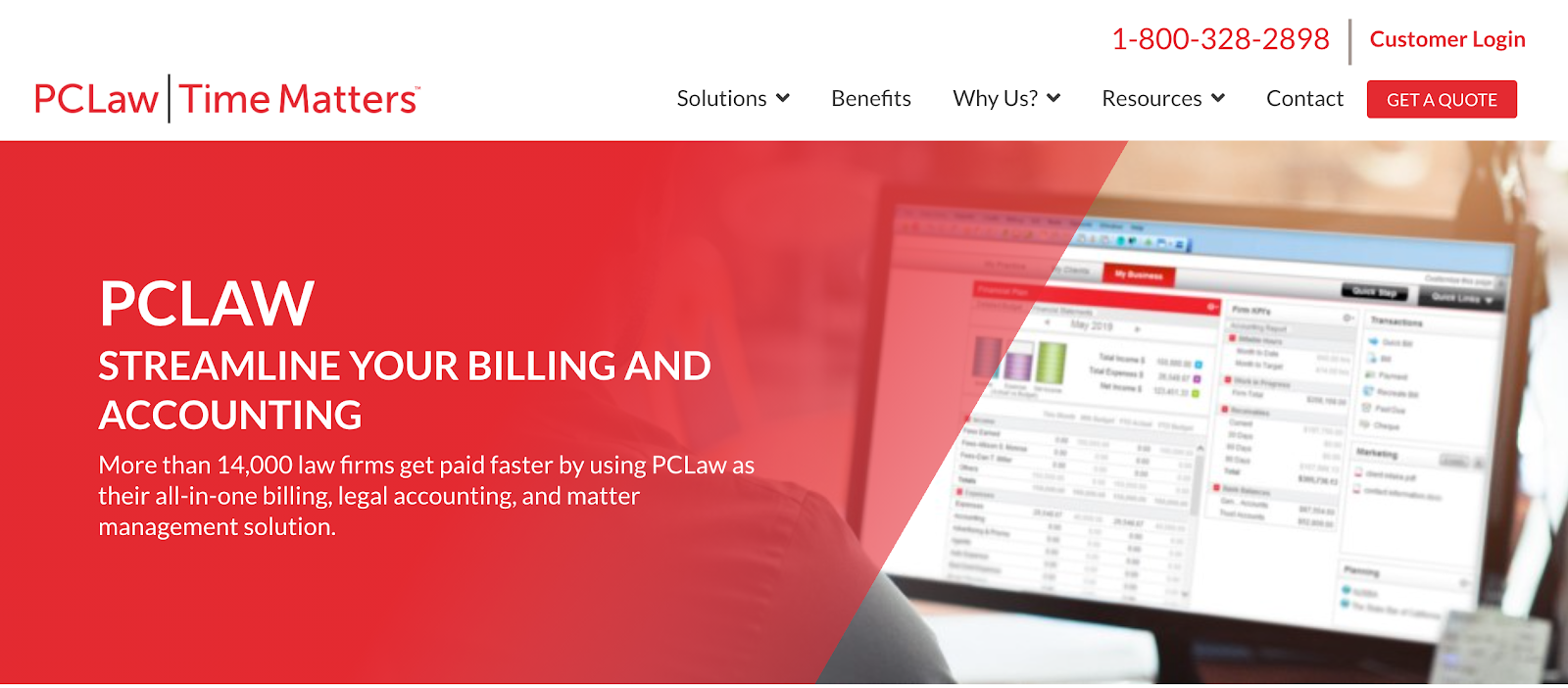 Best for: Law firms that utilize LexisNexis products or require strong accounting features.
Pros: PCLaw is a client, matter, billing, and legal program from LexisNexis Practice Management solutions. PCLaw features contact and client management, case and matter management, billing, trust accounting, and law firms accounting modules, such as cash, accounts receivables, and accounts payable modules.
Cons: You can add payroll processing and credit card processing, however, these features come with additional fees. While it is able to do some case management, its strengths are really in its accounting tools.


ProLaw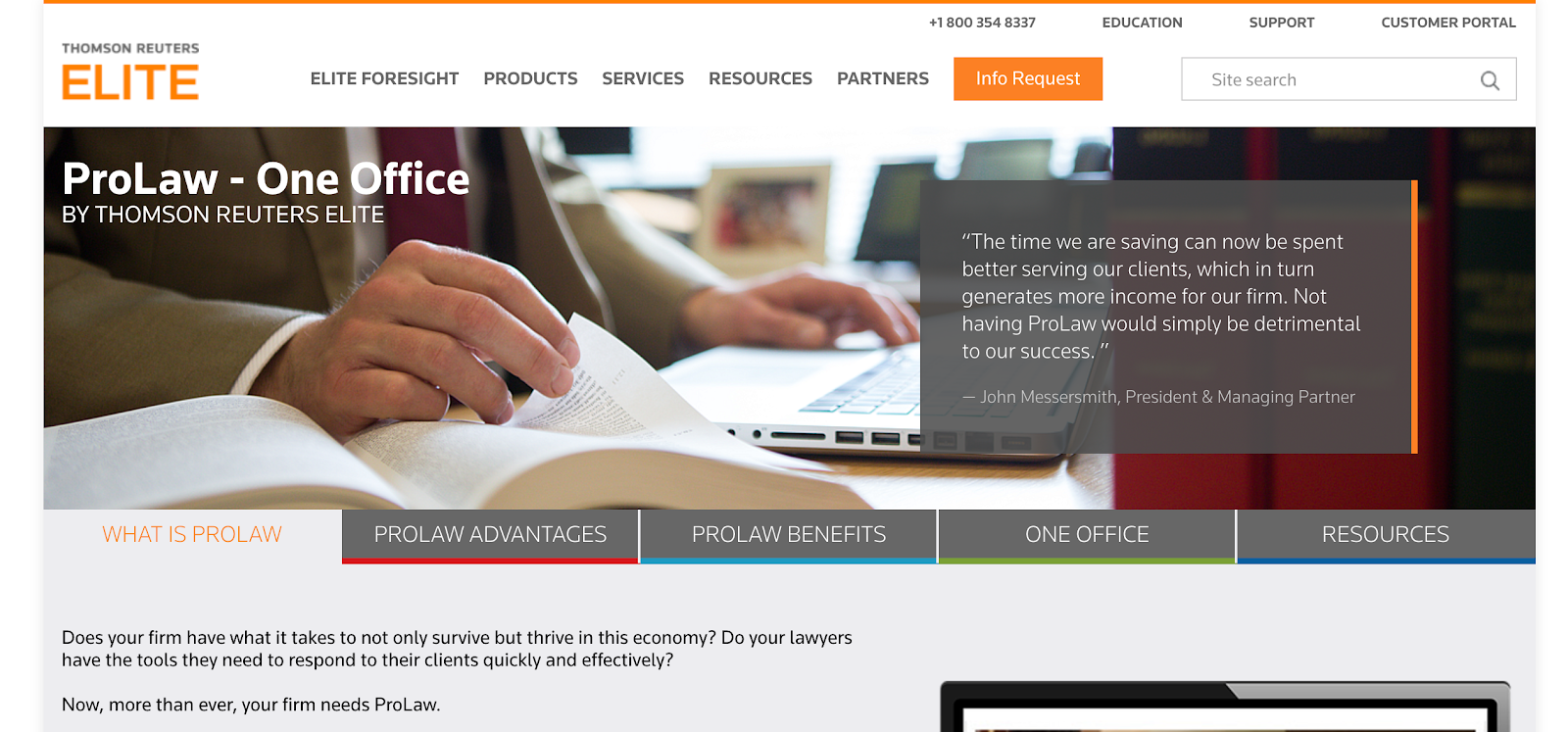 Best for: Law firms that will utilize or integrate other Thompson Reuters and Westlaw products.
Pros: ProLaw is a legal practice management software from Thompson Reuters. ProLaw's program includes court docketing, legal calendaring, document assembly, time and expense tracking, budgeting, billing, and contingency analysis and disposition.

You can add on other legal modules such as electronic billing, Westlaw legal calendaring rules, Westlaw Litigator Integration, and Westlaw QuickView to enhance the functionality.
Cons: It may be seen as a plus to some, but frequent bug fixes and releases of newer software versions can temporarily slow down operations for users. Limited export features are also a common complaint.


Rocket Matter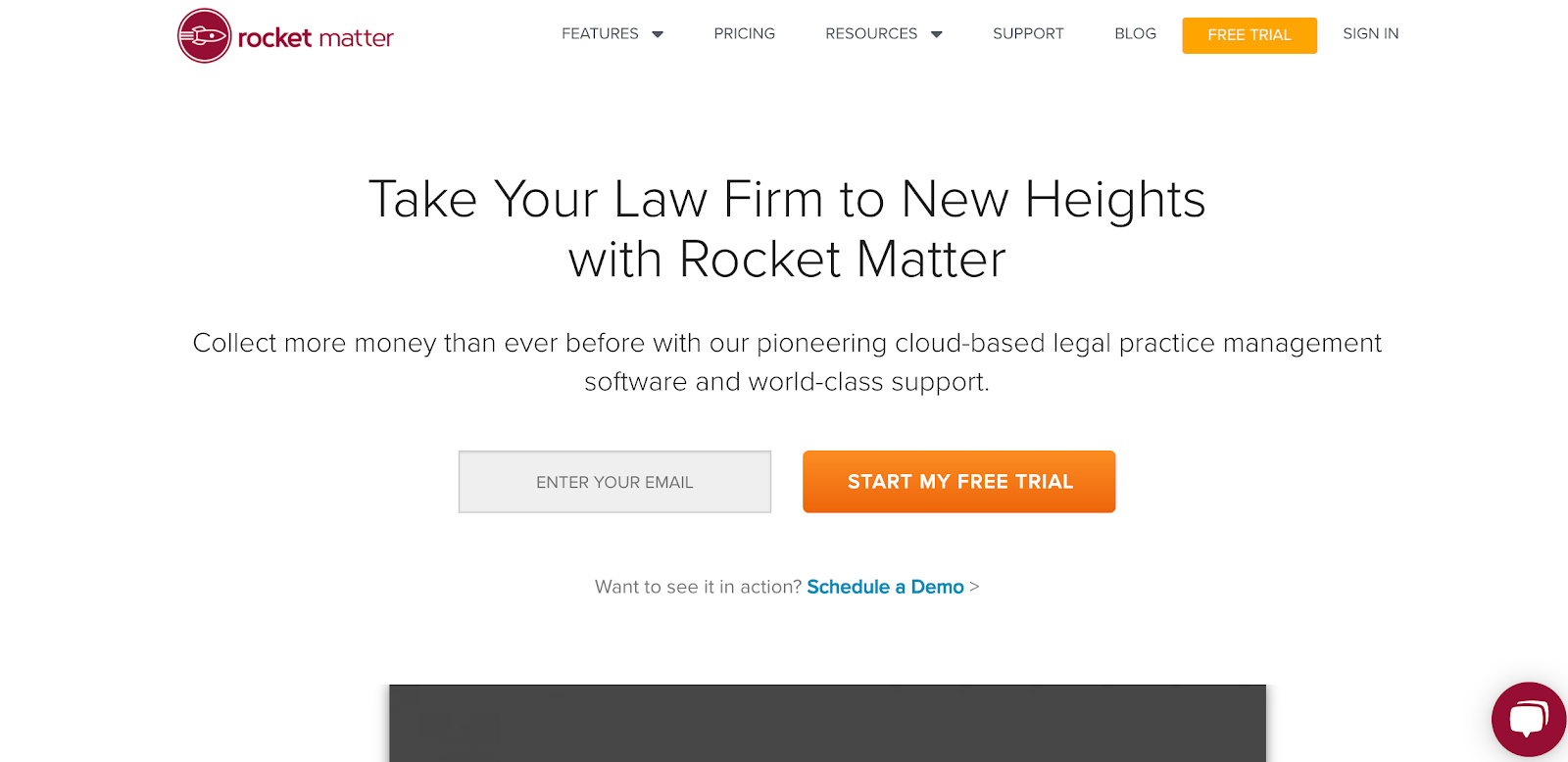 Best for: Firms that require accessibility and functionality across multiple platforms and devices.
Pros: Rocket Matter features include the ability to work from iPads, Macs, PCs, and smartphones. Rocket Matter also works with Dropbox for file synchronization, Gmail for email, Skype for video conferencing, and QuickBooks for accounting.
Cons: You can send invoices, but you will probably need additional accounting software on top of what you pay for Rocket Matter pricing.
TurboLaw Time and Billing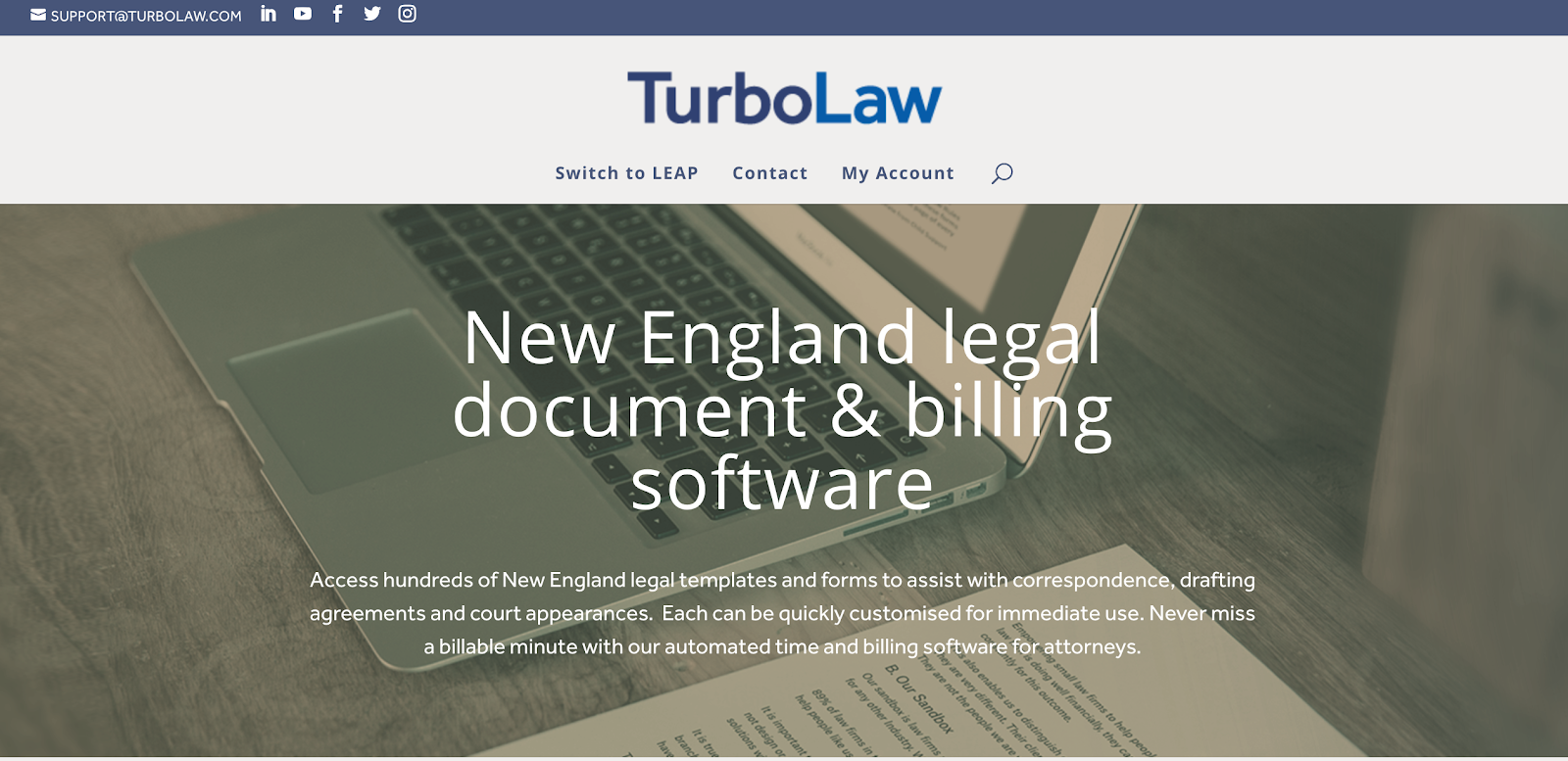 Best for: Law firms that require custom time and billing options or document creation.
Pros: TurboLaw Time and Billing, as the name implies, specializes in timing and billing optimization. It features a stopwatch, automatic time entry to client's records, built-in PDF Creator, and customizable bills and statements.
Cons: The newest pricing for TurboLaw seems to have turned some users away. While the features you get are thorough, you may be able to find a better deal elsewhere.


Which Software Is the Best?
All of these options have their limitations and benefits that make them worth using. The best choice for your practice comes down to which product has the features you need the most.
Do you have a large team that uses a mix of Mac and Microsoft products? Rocket Matter may be the best option for you. Is your practice not tech-savvy? Then MyCase may provide more support to teach you how things work.
It's hard to go wrong with any of these products. No matter the case, there are practice management options available that will meet whatever needs your practice may have.
Are you in the process of searching for a software vendor? Check out our latest ebook for additional resources.
Originally published Oct 1, 2020, updated October 1, 2020