The pros and cons of paper voting vs voting software
---
Are you an association who needs to elect a board of directors? Or a university that needs to host an SGA election? Perhaps you're a small business who just needs an easy way to plan your next company trip.
No matter what type of organization you represent, sooner or later you're going to have to vote on something, or at least make a decision.
The rise of the internet has created pretty amazing technology – so why do some organizations still choose to make their important decisions using paper?
Digital voting isn't just a nod to a greener future, it's a convenient and accessible way to get answers, fast. But alas, there is still some concern with choosing modern technology over traditional voting methods. Let's take a closer look.
What's so great about paper ballots anyway?
People who value traditional paper ballots sometimes argue that:
It's impossible to hack elections that use paper ballots
Paper ballots are, for the most part, extremely user-friendly – they don't require voters to be tech savvy
There's no possibility of a power outage or server downtime
Paper ballots are cost-effective and don't require much setup
You can hold a paper ballot election anytime, any place.
The downside of paper ballots
These reasons alone might make you want to scrap any plans to go digital. However, the downside of paper ballots is that they come with certain limitations. For example:
Traditional voting requires ballots to be printed and mailed
Waiting for mail-in paper ballots can be time-consuming and inefficient
There's no way to audit this system unless you manually re-count the votes
Proxy voting may lead to vote tampering
Paper ballots are susceptible to damage and can be stored for a definite amount of time
Tallying paper votes requires a secure system, one that's usually left to the discretion of the administrator
Knowing that time, security, and valuable records are at stake, is online voting in your future?
Why voting software is a better solution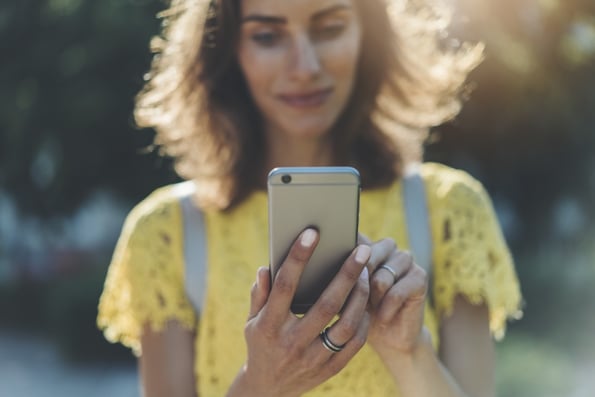 In an effort to go digital, organizations like law firms, hospitals, and unions are all turning to online voting as a way to quickly and securely move the needle forward. They enjoy benefits such as:
Faster results. Electronic voting lets you see complete results in a matter of hours, some platforms even let you see the votes in real-time.
Ease of use. Digital ballots can be built in minutes, and activated immediately after.
Just like paper ballots, voters can access their ballot anytime, anywhere. This means more eyes on your ballot, and more participation.
An auditable trail. Some online voting platforms allow you to track activity throughout your election, in case your organization or voters demand an audit.
Efficiency. Since tabulation is done electronically, there's no need for manual counting (or re-counting for that matter) – saving your organization time and money.
Leave ballot stuffing and vote tampering in your rearview. Security is a high priority for electronic voting systems, as each voter can only see the ballot they've been invited to, and can only cast their vote once.
Historic data. Online voting lets you review past elections and results to only provide a template for future voting events, but a reference that can be stored for years.
Voters can't accidentally make multiple selections, because online ballots are configured to reject it.
You could say paper ballots are cheaper because you only create what you need. However, printing and mailing costs really add up – not to mention the additional cost of hiring staff to monitor and/or count your votes. Paying for software up front gives you the option to create multiple ballots, saving you money in the long run.
The common concerns of online voting software
The pros of digital voting might get your attention, yet some are still hesitant about the process. Being in the business, we hear about them pretty much everyday. Some common concerns are:
The risk of malware or software vulnerabilities could cause a loss of valuable information.
Organizations with strict voting laws might opt for paper ballots because it gives them control.
Online voting requires a certain level of technology know-how.
Extra support is often needed when implementing a new system.
As with all technology, the software is only as good as it's provider. If you're seriously considering making the switch from paper to digital ballots, choose a platform that's backed by industry experience.
We've worked with countless organizations to transition their voting events online – we'll give you the support you need to accommodate all of your voters, and you'll get the peace of mind knowing your votes are secure, fair, and accurate.
Change the way you vote, try a better voting experience today. Learn more about who we help here.
Originally published Feb 15, 2018, updated April 5, 2021