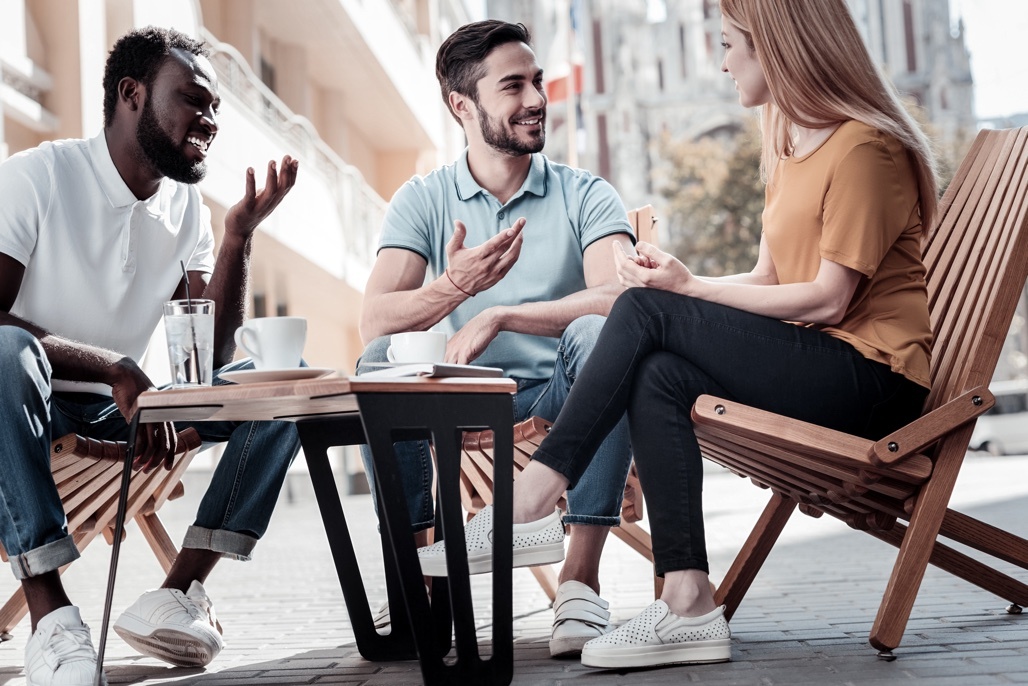 From teachers, to journalists, to professional gamers, e-vote organizing is a solution for helping young adults mobilize around issues they care about most.
A few clicks could make a world of difference when it comes to changing workplace outcomes for your union members.
As more young people grow their interest in labor unions, their ability to influence corporations through digital communication and collaboration will make collective bargaining a more common and efficient practice.
Furthermore, young people are increasingly changing the dynamics of professional culture, and the result of their ambition and determination has had mixed results when it comes to actual employee satisfaction.
In vying for better work environments and professional treatment, some labor rights activists (and corporations) have tipped scales in the other direction, with some offices adopting a paradoxical "fun work culture" without considering the essential needs of employees first.
Despite young professionals and workers having a wealth of tools available to make online organizing easier, without the ability to generate a common consensus most modern labor movements born online will see a rapid drop off in member participation.
How Mobile Organizing Has Impacted the Power of Protests
Thanks to email, social media, and virtual message boards, groups from every walk of life have the ability to congregate, share and amplify key demands for their cause.
While these digital groups, (MoveOn.org, Reddit.com, Twitter, etc.) can easily rally a community to come together for a common issue, those same groups struggle with execution and resolution building- usually due to lack of decision-making and structure.
In this day and age, workers are able to look up labor laws with just one Google Search click, and with just a few more clicks, they can find like-minded allies within their industry to rally with. If employees have the ability to research, review and promote their demands with just a few button taps, why not have the power to schedule an union vote or ballot referendum within reach as well?
Why Voting Matters When Collective Bargaining
Many employees want more clout at work—to leverage better pay and benefits, but also non-monetary things, such as more predictable work schedules, or a stronger voice in workplace safety or procedures.
And it's a good bet that many would join a union, if signing up were easier for workers to do, and harder for employers to stop.
The problem today is that joining a union at work is decidedly last century—clunky, contentious, confusing—and companies such as Walmart and McDonald's want to keep it that way.
But virtual labor organizing could change that.
The Beneficiaries of Online Voting in Unions
Organizing a union through the use of online tools would allow employees to band together in a more organic, grassroots effort that does not require outside help to get things started. If there were 20,000 workplace election petitions per year, instead of the 2,000 filed last year the percentage of the workforce in private unions could increase into the double digits, based on past experience.
So who would benefit the most from an easier union election process?
People who are short on time
Those who work in customer or food service jobs are usually short on spare time, making it harder for them to organize effectively for stronger workplace protections. Creating eballots and using email to share key issues with employees at every level of the food-chain can help establish a stronger union from the onset.
Employees Who Are Constantly on the go
Quick election solutions like ours offer hospitality, travel and tourism employees a better way to vote on the issues that matter most to them. Since it can be hard to get many of them in a room together, running a virtual campaign and elections gives frequently traveling employees an opportunity to make vital decisions as unit.
Unions looking to save costs and time on voting.
Postage for paper ballots can be high, and for unions that prioritize cost-cutting measures, online voting is cheaper, more accurate and easier to audit.
Teachers Who Need to Run Votes in a Hurry
Working in education requires a high level of discretion when it comes to ballot issues. Online voting is not only more secure and confidential than paper ballots. Also, teachers' unions are called on to make major decisions quite often. Enterprise voting solutions are cheaper and more efficient than single use ballot tools.
eBallot provides a platform where everyone's voice can be heard. We made our tagline "Decide Anything", and we stand behind it. We exist to give people a voice and transform the way that decisions are made, so if you're ready to run your next union or collective bargaining ballot, request an election quote today.