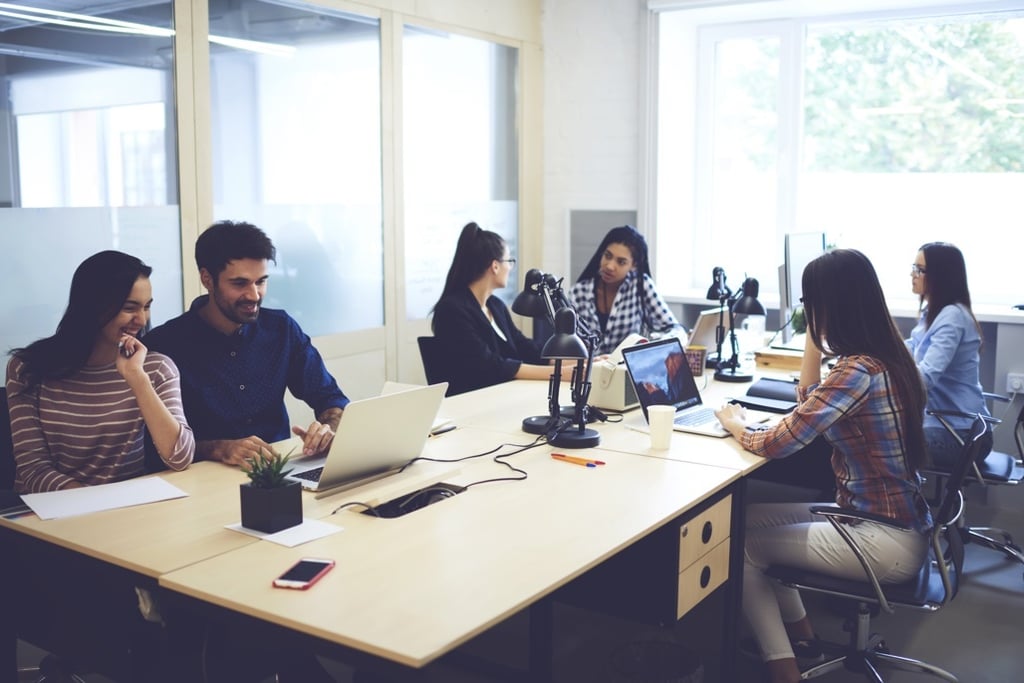 Consider how a virtual voting system could make the unionizing process much easier for major news & media companies.
In December 2017, the New York Times published a piece on the recent resurgence of labor unions in the world of digital media.
In the article titled, "Unions Are Gaining a Foothold at Digital Media Companies", writer Matthew Sedacca spoke to the increasing presence of labor unions for online blogs and news organizations, along with what this shift looks like for an ever-changing media industry.
Recent changes have caused rippling waves
In Fall of 2017, popular online news outlet, Vox Media announced plans to unionize their staff.
This move seemed to follow the footsteps of:
The now-defunct Gawker Media

(employees of Gawker properties are now employed by Univision Media, but they were able to keep their union status)

Vice Media (owners of Broadly, Noisey, and cable network VICELAND)
Huffington Post (owned by Verizon Communications by way of AOL).
Since then, more and more companies are trying to evaluate the benefits to collective bargaining in the era of layoffs, work-life balance, and pay equality.
This isn't surprising, as the unionization process requires a great deal of consideration from both employers and staff. For every positive outcome, one must consider the potentially negative consequences and how things affect the work environment for all involved.
For example, a senior reported at Vox.com (main news outlet for VOX media) created a firestorm when he shared his sentiment about the company's new union protections and its effect on productivity. Soon after, he walked back his apparent distaste for the decision. Perhaps after having time to learn how his colleagues felt or getting more insight into how the union structure would work for VOX.
Keep an open mind, and consider both sides.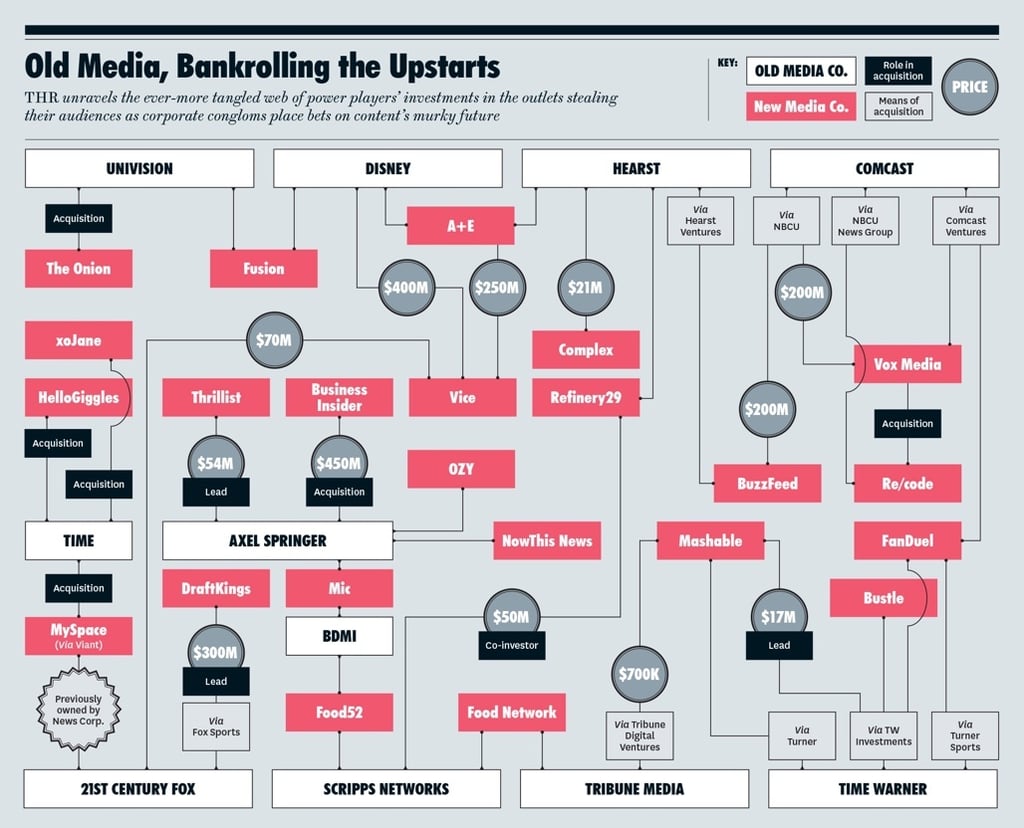 a look at who owns who, when it comes to digital media
Unions and the new era of digital media companies
Most digital outlets have found their union home via the Writers Guild of America's newly launched, Digital Writers Union, an advocacy organizations committed to helping creative professionals secure fair industry standards & editorial autonomy.
Digital media was initially borne out of necessity to disrupt the outdated processes and practices in newsrooms and magazines. However, it's not outrageous to think that modern day media companies are falling victim to the same workplace shortcomings as their predecessor.
As a result, more creative professionals and writers are dealing with strenuous work hours, reduced or inadequate pay, harassment, favoritism and executive overreach - all of the issues that going online was supposed to resolve.
As more and more online publishers attempt to monetize their readership without ruining the 24/7 news experience that gets brings in said readers, the Writers Guild of America will certainly have their hands full transitioning new outlets, independent contractors, and anyone else who feels squeezed on all sides by our "produce now, rest later" media industry.
Could online voting help out? And why?
1. It increases transparency
Transparency, particular about wages, was a huge factor in many media professionals' desire to unionize.
When remarking on wage stagnation for online writers, Huffington Post's Daniel Maran expressed that, "having a decent pay scale that allows a ladder of sustainability where you can support yourself on such an income, and having due process and a guarantee of severance in the case of layoffs," would be a better way for modern media outlets to operate as they grow from small startups to large companies almost overnight.
Running online votes for initiatives related to pay, benefits, perks, etc. helps employees and staff understand the process behind some of the tough decisions that are made. It also makes everyone feel more involved in business operations as they did when your company was smaller.
2. It provides nuanced insights that aid negotiation
Running a union vote online gets you more insight about what your union members actually need. For example, after running a ballot on how to best improve work hours, you may learn that staffers actually prefer having the option to telework rather than reducing the number of hours worked per week.
Negotiation is a two-way street, and you might be surprised how easy it could be to make both sides happy.
3. It requires that people make decisions, together
More importantly, online elections increase the sense of community for organizations. This is particularly with companies who have a large number of employees in different locations.
Making key choices with the input of those most affected by it is huge to the success of any organization, pro-union or otherwise.
It can be hard to get everyone on the same page at a company. When unionizing in media, the complexity grows since everyone's not in the same room.
Learn about how we work with unions and contact us to learn how we empower news outlets to make the best decisions for staff throughout the unionization process.