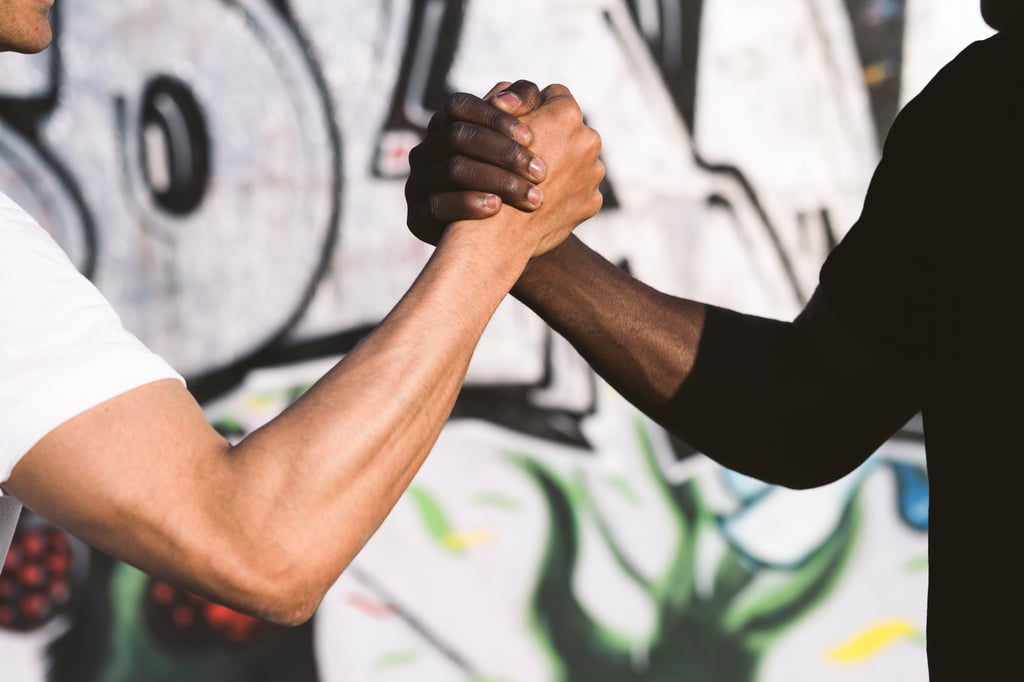 When hospitals and health systems start to see a decline in profit, government funding or patient retention, the struggle to stay afloat looms large.
Faced with new risks year after year, what becomes attractive to healthcare providers are opportunities to band together and protect against these risks through reforms and alternative initiatives.
Mergers are an attractive option
In an effort to cope, hospitals are tempted by merger deals. Small or not-for-profit hospitals, as well as established health systems seek merger opportunities to overcome the obstacles they face, because they appear to be the most advantageous for all parties involved.
Some of the benefits of mergers include:
Decreased costs
Standardized clinical protocols
Facility improvements
Expanded scope of services
But what option do hospitals have when they want to preserve their individuality without sacrificing strength in numbers? The answer lies in an alliance.
Could an alliance be a better solution?
The merits of a merger versus an alliance is no doubt subject of debate.
Mergers have been known to achieve scale and bargaining power, but if you weighed them both equally, the winning argument that might emerge is that alliances allow hospitals to remain independent and still benefit from decreased costs of capital and operating expenses.
They also allow healthcare organizations to provide total care for the local community, and access resources and expertise that were previously unavailable--or simply too costly to obtain.
If the choice is between an alliance or a merger, have a look at the reasons you might consider the former.
A closer look at healthcare organization alliances reveals that:
1. A larger system breeds innovation
Joining forces enables organizations to benefit from partner hospital technology, research, and resources. This kind of access gives all parties involved more agility and better opportunity to make contributions that further the well-being and education of patients.
A closely aligned health system is poised to uncover new ways of sustaining community health, improving the continuum of care, and reducing care costs. In the case of innovation, two (or more) heads are far better than one.
2. Additional expertise makes it easier to tackle much needed initiatives
The Banner Health and the University of Texas MD Anderson Cancer Center alliance is a shining example of how a stand-alone center and an established health system can successfully partner.
Together, they were able to take a highly fragmented market and close the gap in cancer care.
The Banner MD Anderson Cancer Center in Gilbert, Arizona (the result of this alliance) consists of cancer experts ranging from medical oncologists to physician specialists. Their alliance harnessed their targeted expertise, while allowing them to deliver comprehensive, patient-focused care better than ever before.
3. Collaboration leads to process improvement
Centralized decision making in hospital systems and alliances leads to not only better financial performance but improved processes and protocols.
As long as a board of decision-makers accurately represent each of the member organizations, health organizations can drastically improve their collaboration efforts -- a method necessary for creating impactful change.
In 2014 for example, top management from three separate stand-alone hospitals formed Trivergent Health Alliance to consolidate resources and reap the benefits of better operational efficiencies and reduced costs.
4. Access to unique resources

= better patient care.
Mayo Clinic, a high-profile leader in health care and education, created the Mayo Clinic Care Network to enable collaboration with local providers and bring expertise, products, and services to communities around the world.
With this system, members operate independently within the network and consult with like-minded physicians to deliver high-quality care to patients, wherever they may be.
Since its inception in 2011, the Mayo Clinic Care Network has grown to include over 40 health care organizations around the globe. Mayo Clinic itself works with many organizations to further patient care and has recently partnered with nference, to spearhead drug development powered by artificial intelligence.
5. Buying power reduces risk
It's well known that the roadmap for obtaining a solid financial position varies across organizations. However, a well-structured alliance can result in significant cost savings for members -- as well as reduced risk for the organization.
In 2013, over twenty hospitals in New Jersey and Pennsylvania came together to increase joint purchasing power. This was a move that allowed the individual hospitals to purchase aggregate supplies and minimize costs for patients.
A carefully planned alliance may also push certain providers to cut unprofitable services and expand on more lucrative programs, therefore allowing them to care for patients with a spectrum of services that make sense for the community and the hospital.
Is an alliance the right move for your organization?
These reasons and more cast an alliance in a good light, but several factors must be weighed before a venture of this magnitude can become a success.
Among those is whether a prospective partner is a good cultural fit, if they can supplement your offerings without adding redundancy, and if the partner will essentially make you stronger. And let's not forget about leadership.
Ultimately, an alliance is only as strong as its most dedicated members. That means top-level management must be willing to go to bat for their organization and foster a culture that adapts, communicates, and collaborates.
---
For more stories like this, sign up for our newsletter!
Originally published Dec 27, 2017, updated January 4, 2018