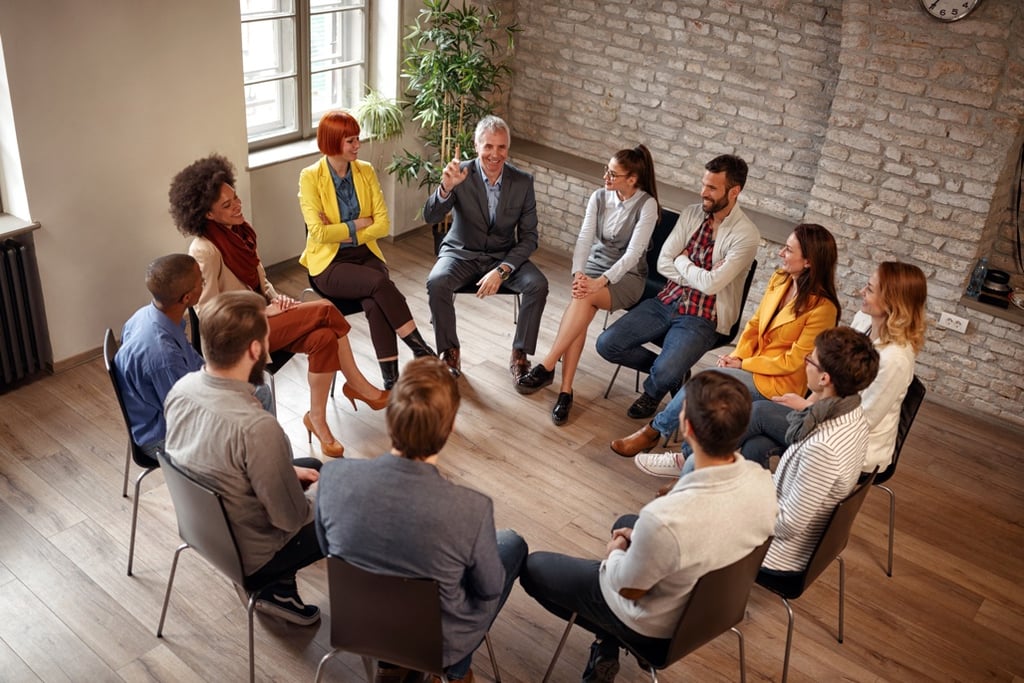 Depending on who you ask, being a leader in your HOA can either be a nightmare or a godsend. These effective leadership traits can help every board member run their association like a tight ship.
Congratulations on becoming a board member for your neighborhood's homeowner's association! This is an exciting position to be in, as your decision making and collaboration skills will undoubtedly be put to good use improving the quality of life for fellow residents and neighbors.
Different communities have different needs, and managing an association of homeowners requires that same understanding of nuance and personalization.
For example, you can't run a condominium HOA in El Paso, Texas the same way that you run a co-op board in Brooklyn, NY.
Two traits all great leaders possess are self and situational awareness. What other qualities must you have to be a effective homeowners association board member?
A sense of fairness and consistency
Transparency and integrity
Adaptability and fortitude
Whatever the reason may be, associations are struggling to create content that resonates and pushes their members to take action.
The tips below are designed to help senior leadership navigate their unique situation:
Realize that self-awareness matters in leadership
Many leadership blogs, books, and resources will talk on and on about the value of emotional intelligence in your executive suite, but that doesn't mean that most people astutely understand it's value.
What is often considered "emotional intelligence", or EQ, nowadays is actually just a term for self-awareness, aka the ability to understand how your emotions are impacting your interactions with society. While self-awareness seems like something we would all be born with, great leaders understand that a strong sense of self-awareness is what separates them from the pack.
For example, when dealing with HOA members, frustrations may run high as people tend to have very strong emotional attachments to their property-related matters. As a board member, the ability to read these emotions and keep a level head while making decisions is paramount to your comprehension of by-laws and local ordinances.
It's essential to know what's going on, at all times
Second only to self-awareness, situational awareness is the ability to understand how the interactions around you will affect your own emotional well-being. For example, if you're someone who is afraid of cats or does not care for pet odor, your sense of situational awareness will direct you away from scenarios that are inclusive of animals, such as becoming a veterinarian.
As an HOA board member, situational awareness is crucial because you will likely have to mediate or even arbitrate various disputes between community residents and without the proper context, past experience or nuanced approach, a simple misinterpretation can turn your neighborhood inside out.
Be objective if you want respect
While there are many clear and present benefits to having a homeowners' association in your neighborhood, many residents and homeowners' fear their HOA or condo association because of anecdotal rumors about overzealous HOA members or extremely stringent by-laws.
The best way to be prevent resentment amongst neighbors and be an impactful HOA leader is to rule with a fine eye for objectivity and reason. When it comes time to consider the implications of letting a resident bend the rules, you'll be critiqued on how fairly and consistently you apply your judgements, so be ready to stand behind every decision you make.
Be transparent and proactive with your communication
Residential communities have surely seen their share of disruption over the past decade, with the 2007 real estate crisis leaving many HOA communities in disarray.
As a leader it may not always be possible to foresee every change that will affect the quality of life for your association members but you can win their trust by being transparent about happenings at the Board level.
Make sure you are exhausting all possible methods to communicate with members and that as a board, you're always working to get full participation from your membership.
Expect to compromise
Managing your HOA duties can sometimes feel like you're tasked with running a business. A large part of your role is to make decisions for the well-being of the community but that doesn't mean your HOA members are always going to agree with them.
Being on the board of directors for any association is a rewarding experience but great HOA leaders understand that the experience is about serving the needs of their community, and sometimes to be do this, you will have to put your ego aside in order to reach a general consensus with your membership.
Be innovative; it'll make your life easier
As an HOA leader, your schedule is already packed tight between your career, home life, and board duties. Your members are also likely to be busy and depending on your association, they're also likely to be disengaged.
Although changes are made in HOAs mostly through voting, many leaders or board directors are not especially proactive about disseminating information to their leaders. While flyers and mail reminders about upcoming votes, meetings or elections are fine; using technology like email, social media or electronic voting can help your homeowner's association see increased participation and turnout.
Taking on a leadership role in your homeowners' association is a privilege and a great opportunity to help enhance your community and get to know your neighbors, but before you jump full steam ahead, think about the above traits and decide if being a board member is a good fit for you.
Considering Learn more about how we support HOA board of directors votes.