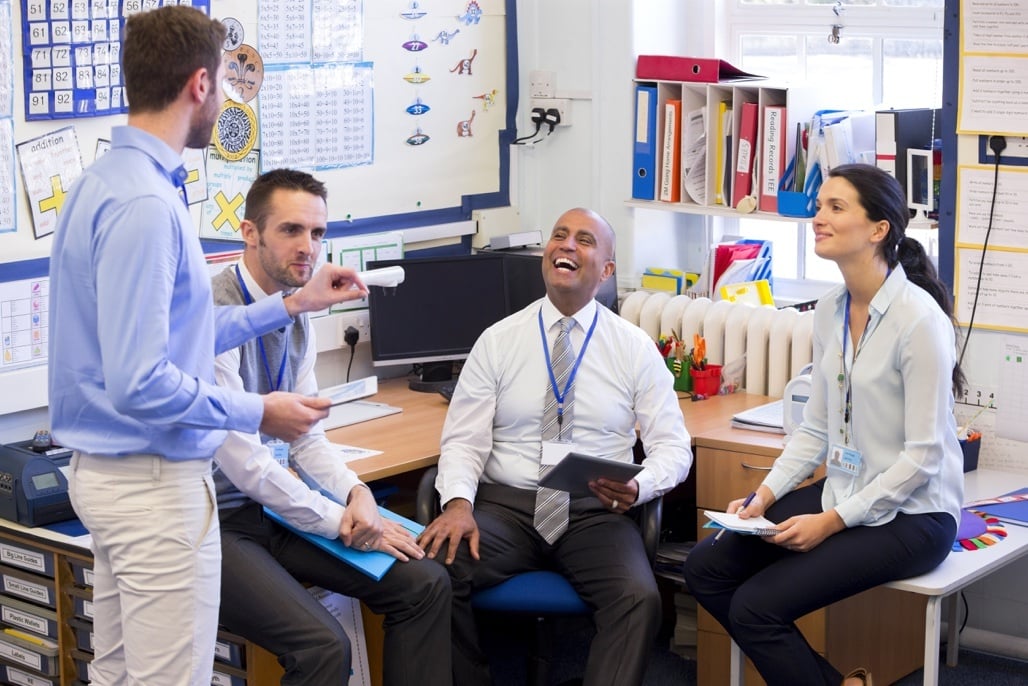 A steering committee can help your school board zero in on the key policy issues that parents and constituents are voting for.
The Role of a School Board
The average school board is made up of multiple committees and council members who work together to achieve common goals for the communities and neighborhoods in their jurisdiction.
Some of the committees help manage school operations, such as transportation, field trips and safety guidelines; while others may oversee the social responsibilities, such as organizing parent-teacher associations, managing outbound communications or event planning.
What is a Steering Committee?
One thing to note is that some school boards are choosing to elect their own steering committees, aka a group of project-management oriented individuals who can help bring school boards together for more effective leadership.
In most organizations, a project steering committee (or PSC) often plays a significant role in guiding said organization through the long and complicated process of project management.
As a part of most school boards, the steering committee acts a governing body to ensure elected, policy-making council members stay on time and on budget for their proposed school district projects.
PSCs can vary greatly and depend mostly on the school's funding type, as private and charter schools often have more discretionary budgets than their public counterparts.
Steering Committees: Roles and Responsibilities
The most common types of projects that steering committees have a tendency to oversee include:
The maintenance and repair of old school buildings and determining how much budget should be allocated for renovations is a job for steering committees dedicated to improving educational facilities within a specific school district or county.
If your state or local government has pushed for new rules to improve class sizes or hire more teachers, a PSC can help your board fill in the missing gaps by coming up with a strategic plan or road map to bring on more staff and increase training within a certain timeline.
Government Mandates and Policy Changes
Remember No Child Left Behind? In the early 2000s, under the Bush Administration, many teachers and school districts felt the pressure to learn a brand new curriculum at the behest of the government to improve education outcomes in failing schools.
While there has been much controversy and mixed reaction about the success of the policy, having a PSC dedicated to communicating and finding solutions for new education policy changes can help alleviate the stress from an ever-changing federal Education Department.
Community Engagement and Outreach
So many schools, especially public schools in the US provide education, food and shelter for underserved and vulnerable students, that PSC dedicated entirely to community outreach are unsurprisingly common.
These committees are usually dedicated individuals who work together with local leadership, school board officials and community members to try and resolve the myriad of socio-economic issues that can create barriers to educational success.
The most nationally recognized PSC in education would likely be the steering committee for the National School Boards Association.
As apart of their Council on Urban Boards of Education (CUBE), this committee is particularly focused on helping school districts in urban communities overcome challenges to improve educational outcomes. If you think your school district could also use another layer of leadership to help keep your upcoming projects on task, check out the steps to forming your own committee below!
How to Get Started Forming One of Your Own
To get started, decide if you want to elect or appoint your committee members. Some school districts may already have a process in place for deciding new council or committee members, but in the event that yours does not, check out this guide to board selection processes to see which one will be best for you.
Once you've determined how you want to select your members, use an online voting tool to create ballots for council members to vote on, and use email notifications to share any key info about the steering committee's purpose and objectives, nominees and basic structure. The more info you're able to provide your council members, the more likely you are to get the results needed to form your PSC.
Once the votes are in and your committee members have been chosen, use your online voting software to create and launch new e-ballots so that PSC and school board members can vote on upcoming projects and priorities, collaboratively. Some online voting tools will charge per ballot, but eBallot actually offers unlimited ballot options to monthly subscribers, meaning that your PSC can vote to manage or execute as many new projects as needed!
---
If you're interested in using eBallot for your school board, request a free demo video today by filling out our Contact form here.
Originally published Jul 24, 2018, updated July 24, 2018