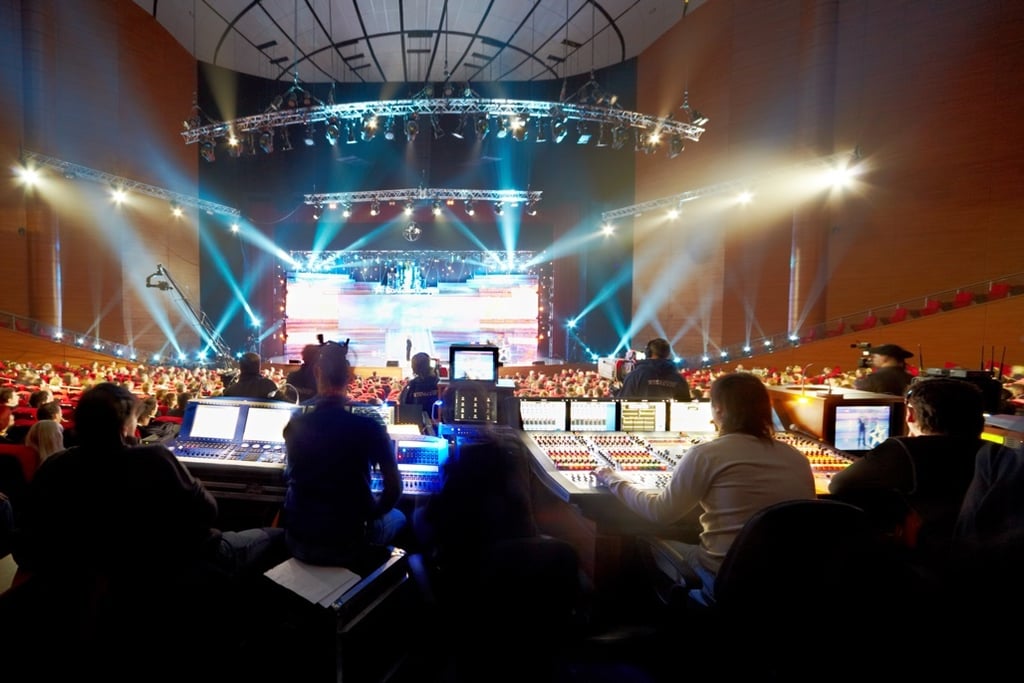 After last year's Moonlight snafu, prepare for this year's Oscar ceremony with our insider knowledge about the voting process behind one of the biggest nights in Hollywood
---
As it does every year, Sunday's upcoming 2018 Academy Awards Ceremony, aka the Oscars, has thrown the pop culture and entertainment worlds into a frenzy.
One of this year's biggest mysteries is whether or not there will be a repeat of last year's Best Picture blunder when La La La was mistakenly announced as the winner instead of the Academy's choice, Moonlight.
While we can't say for sure that we know how the Academy plans to circumvent this faux pas on Sunday, we can share our insider knowledge of the award show committee voting process to take readers behind the scenes of the 2018 Academy Awards nominee selection.
Finalizing the results
Working backwards in the award show selection process, there are only two individuals who know the final winner in each awards category before the envelope is opened onstage.
An accountancy firm by the name of PricewaterhouseCoopers holds the responsibility to tally the results of the final voting process, and their partners are the ones who relay the information and the envelopes back to the Academy.
The value of an electronic voting system at prominent award shows
The Academy uses a combination of both online and paper ballots for their nominee selection process. The process starts in November, when more than 6,000 Academy of Motion Pictures from 17 different branches are presented with either electronic or physical nominations ballot for next year's Awards ceremony.
Per the official Oscar Award Show's website, most Academy members prefer to vote online via electronic ballots. While more smaller award committees (like the ones for prom court or employee promotions) can sometimes afford the time extra spent on tabulating paper ballots, when you consider the amount of submissions the Academy receives throughout their nomination campaign - things tend to add up very quickly.
With nomination ballots, Academy members are allowed to rank five films in their preferred award categories. Members are designated to select from categories based on their background and expertise. For example, Academy members with a background in theater production and set design will not be able to submit a nomination in the "Best Song" category.
Once you realize the Academy is responsible for tallying a minimum of 30,000 votes; online voting, especially with a platform or electronic voting system that offers real-time results, can give award committees more security and control over large, more frequent decisions.
How the winners are chosen
As PricewaterhouseCoopers confirms, the methodology for choosing Academy winners is a complex one.
The firm uses a system of "alternative votes" wherein all of the first choice films on each ballot are counted, with the films that are above a certain threshold of votes securing an Oscar nomination.
Then, the lowest scoring film for all ballots is eliminated, and the films that remain are then assigned to a second choice ballot that is distributed back to the Academy members.
This continues for each category (except Best Picture) until their five films that are over the electoral threshold for selection. In the case of the Best Picture category, ten films are allowed to be considered for final nominee selection.
Sometimes a situation crops up where films may receive so many nominations that Academy members would effectively be wasting their votes on it. In this case, a subsequent ballot will be redistributed along with the second highest film choices with a sliding scale for votes.
Once the second highest choices are made and considered along with the weighted votes, members are then sent another ballot where they can pick their favorites in each category based on the initial round of voting. During this process members can vote outside of their expertise categories but they are advised against it.
Follow the leaders: how to use an awards management system to host your own awards competition
Just because you don't have the manpower of 6,000 Academy members doesn't mean your next award selection process can't be just as secured and seamless.
Like the Oscars, using an electronic voting system for your award show or competition can 1) help increase attendance and 2) improve the outcomes of your nomination process.
With an online balloting platform, committee members who need to review submissions for films, songs, venues, award winners, and more can do so with the necessary details being just a simple click away.
This helps cut down on mistakes and hiccups as members can browse whatever relevant documents, biographies, photos, or statements at their leisure.
Online voting also helps members feel more involved as you can send deadline reminders, nomination results, event invites and more using a comprehensive platform that is tailored specifically to grow your event engagement.
---
With all of this taken into consideration, it's no wonder that even if the Academy isn't changing, the future of voting already has.
If you're looking to learn more about the award show process from nominee selection down to the final vote, subscribe to our blog for regular award show news and updates from eBallot!
Planning an award show or ceremony of your own? Contact our customer engagement team to learn more about eBallot's success with award ceremonies.
Originally published Mar 2, 2018, updated March 9, 2018