All About Vote Management Services
An overview of how our team can help make your
voting rollout a success
How we think about vote management
We're an online voting software company...
That means you can use our software on your own to:
Build secure votes and elections


Make your ballots accessible to the people in your organization, who can easily vote from their digital devices (e.g. phone, tablet, computer)


Access your results and vote analytics, tallied up in real-time


Make informed decisions based on these results
...but we're also a voting management services company
Our expertise in building and managing voting events is a large part of the value we offer.
To say there is a significant amount of things to be aware of, not to mention do, when rolling out voting at your organization is putting it mildly.
There are a lot of moving parts and, in many scenarios, a lot at stake--more than most people imagine.
We've seen all kinds of voting arrangements over the years, so we're in a unique position to help you navigate specific challenges while focusing on the main goal: secure, collaborative decision-making.
Popular vote management services include:
Acting as a third-party to eliminate any worries of potential bias in your vote or election

Expert consulting oversight to ensure best practices are followed and unnecessary risks are avoided

On-demand support and issue resolution for your voters

Optimization of your voter outreach, notification messages, and timing
See the bottom of this page for a complete list of services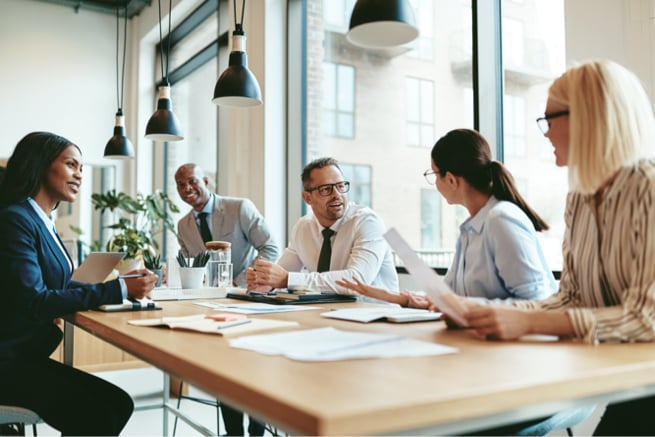 Our Vote Management Packages
Option 1: Comprehensive Vote Management
Amount of responsibility from your end
Weekly time requirements from your end
Less than one hour per week during setup. You're able to be completely hands-off once your ballot is live
What We Do
Oversee and take responsibility for the implementation and outcome of your vote

Scheduling and planning of all important project events

Consultation for best practices in line with your goals

Voting setup and testing

Voter outreach notifications

Voter support

Results certification
What You Do
You'll simply provide us with the necessary information and approve key parts of the voting process
In order to set up your vote, we'll need some information from your side, including:
What you want to display on your ballot(s) (e.g. questions, selections)


Documents and other information about candidates or policies to be voted on (e.g. biographies, photos, etc.)


The information you want to send to your voters about the vote, if not using our standard email templates


Your final approval of the ballot
Cost
Option 2: Self-Administration, No Services
Responsibilities from your end
Significant
Weekly time requirements from your end
Budget 5 - 15 hours per week
This will be determined by the complexity of your voting setup, the number of ballots, the number of questions, your voter outreach campaign plan, and more.
Ask your sales contact for a more accurate estimate.
What We Do
Give you a year's worth of access to our enterprise-level voting software

Provide training on basics of the software platform (i.e. building a vote, sending out notifications, reviewing results)

Offer hourly-based consultation on leveraging the software to getting the most out of your voting events
What You Do
Manage all aspects of the voting process, including ballot and question creation, voter outreach campaigns, and voter support

Be the main driver of the software platform and the implementation of your voting process

Use a combination of our knowledge base articles and team (e.g. included customer support and pre-determined consulting hours) to manage your voting events
Cost
List of Vote Management Services
Ballot Setup, Testing, and Quality Control
We setup your ballot to your specifications and thoroughly test the performance before it goes live
Voter Notifications
Manage the alert and notification process for all ballots you want your voters to vote on. We'll send follow up reminders to those who haven't voted.
Certified Results
We confirm that as a third-party, we've overseen the setup, management, and stand by the results of your vote.
Voter Support
On-demand support and issue resolution for your voters.
SSO
Create a voting portal inside of the tools you already use.
Analytics & Reporting
We'll create customized charts, graphs, and other custom reports and visualizations to gain a deeper understanding of your voting outcomes.
Customizations
Have a unique use case? We're able to tailor our software to meet your requirements.
Paper Mailers
We will send paper mailers as another means of reminding your voters to vote from their devices
Paper Ballots & Tabulation
We will send, receive, and integrate paper ballots into the results of your digital vote.
Phone Voting
Let your voters place votes over the phone, with their keypad.


Consultation
We offer expert vote consulting services as needed.
Have questions or need more information about our vote management services? Contact sales@eballot.com.
Have a question about our vote management services? We're here to help.
Contact us to get started.