All About Law Firms
An introduction to law firms, how they are managed, and more
How are law firms structured?
It is commonly understood that commercial businesses are comprised of many people working together to achieve a shared goal for the benefit of the company.
Law firms, however, employ a different approach by operating in a way in which it is, essentially, several smaller businesses all working independently under one roof. Although partners and associates operate under the same name and practice, each group will take on different cases and handle matters in their own particular way.
This structure was initially based on the philosophy that it is more efficient to conduct business as a group of lawyers acting as one entity, rather than working alone.
Partnership structure
In a partnership structure, firms organize around partners, who are joint owners and business directors of the legal operation. Also involved are associates, who are employees of the firm with the prospect of becoming partners, and a variety of staff employees, providing paralegal, clerical, and other support services.
An associate may have to wait many years before the decision is made as to whether the associate is made a partner.
Equity vs non-equity partnership structure
Many large law firms have moved to a two-tiered partnership structure, with equity and non-equity partners. Equity partners are considered to have ownership stakes in the firm, and share in the profits (and losses) of the firm.
Non-equity partners are generally paid a fixed salary (though often at a much higher rate than associates) and are granted limited voting rights with respect to firm operations.
What are the different roles within a law firm?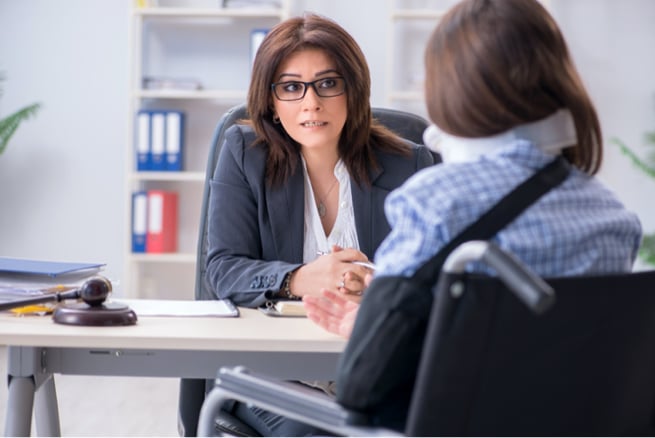 Executives
These are usually the people within a law firm that have the most experience and make the final decisions regarding the actions of the firm. These members may come together to form a board to make collective decisions.
Partner
Partners are usually the most experienced lawyers in a firm and, consequently, they charge the highest fees and receive a share of the overall profits. Depending on the legal structure of the firm, they might be called "Members" or "Shareholders."
While law firms often have a "Managing Partner" who runs the operations of the firm, most firms do not typically use the more corporate-style language of "CEO" or "President."
Associates
Lawyers who are employed by a firm, but who aren't owners, are usually called "associates." Associates can be excellent lawyers, but typically have less experience than the partners of the firm. Much of their work will be reviewed by partners, and they may have very little personal contact with clients for their first few years at the firm.
Although practices vary from firm to firm, associates may have to work for perhaps three to ten years before they are considered for partnership. Given their experience, associates tend to bill clients at lower rates than partners. Therefore, clients may prefer that certain work is handled by a smart associate for a lower hourly rate.
Contract Lawyer
A firm will sometimes hire outside lawyers as independent contractors to do part-time work. The firm will usually pay a contract lawyer on an hourly basis and then bill out his or her time at a higher rate in order to cover overhead costs and hopefully make a profit.
It is common for a firm to do this when they are particularly busy, or when the Contract Lawyer has a specific expertise on a matter (e.g., a specific type of real estate transaction or a certain type of appeal).
"Of counsel" lawyers
Many firms will also develop an affiliation with one or more lawyers under an "of counsel" arrangement. The types of arrangements that can be called "of counsel" are sometimes hard to neatly define, but it is usually something more than a part-time contracting relationship.
For example, a lawyer who is semi-retired may continue a relationship with his or her firm on an "of counsel" basis rather than remaining a partner.
Legal assistants
This is a catchall term that is sometimes used by law firms to describe anyone in a law office who assists attorneys in working on legal matters. It may include paralegals, legal secretaries, and other support staff.
These individuals generally do not have law licenses, but do have experience with legal practice, or are recent college graduates who have sufficient education to handle tedious tasks like summarizing deposition transcripts.
Law clerks
Law clerks are ordinarily current law students working at a firm for academic credit, or for a small amount of money. Clerks will do legal research and otherwise assist lawyers in preparing cases and working on other law-related matters. Like associates, firms will bill out clerks at a much lower rate than partners. Thus, clients will see benefits to law clerks doing certain types of time-intensive work, where significant expertise is not required. Hiring a law clerk is also a good way for a firm to recruit new associates, and clerks are often given job offers following their law school graduation.
Paralegals
A paralegal is someone who performs quasi-legal functions and assists attorneys, but is not an attorney. Paralegals can serve a very important role in a law firm by providing critical support to lawyers when they are working on cases.
In many instances, paralegals have a practical working knowledge of the law and of court or administrative procedures that makes them valuable to a law firm. They are able to work under the supervision of a lawyer on the detail work that has to be done on every case but that cannot justify the high billing rates of a lawyer.
Legal secretaries
Every lawyer is burdened with an endless barrage of administrative details and procedural requirements that are a part of practicing law.
These duties and requirements can be a huge distraction for a lawyer who doesn't have a competent legal secretary to organize and assist with the day-to-day affairs of his or her practice. Depending on the law firm, "legal assistant" and "legal secretary" are sometimes interchangeable titles.
Investigators
Depending on the type of law they practice, some law firms will hire their own investigators who investigate background facts on a case. This is particularly common in criminal or personal injury practices.
How are partners chosen in a law firm?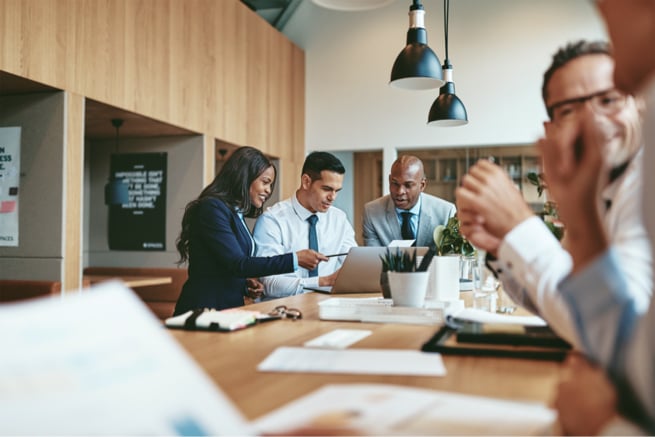 Selecting non-equity partners
The standards for partnership vary from firm to firm. Many law firms have a "two-tiered" partnership structure, in which some partners are designated as "salaried partners" or "non-equity" partners, and are allowed to use the "partner" title but do not share in profits.
This position is often given to lawyers on track to become equity partners so that they can more easily generate business. It is typically a "probationary" status for associates (or former equity partners, who do not generate enough revenue to maintain equity partner status). The distinction between equity and non-equity partners is often internal to the firm and not disclosed to clients, although a typical equity partner could be compensated three times as much as a non-equity partner billing at the same hourly rate.
Voting rights for nonequity partners vary between firms and even between tiers of partners in the same firm. There also are differences regarding whether nonequity partners attend partnership meetings or receive the firm's financial information. Although nonequity partners publicly look the same as full partners, they are, in reality, employees of the firm.
The advantages for law firms of showing a larger percentage of their lawyers as partners include justification for higher billing rates and stronger relationships with clients that prefer working with partners only.
Selecting equity partners
The selection process begins with the appointment of a board committee, which handles the administrative tasks associated with soliciting nominations, evaluating candidates, and proposing a slate of people to the firm's board for their decision.
Chief executives of major corporations are generally appointed by their boards, they are not elected directly by shareholders. So as larger law firms adopt a more corporate style, many have also adopted having the board "appoint" their firm leader.
Typically in the selection process, a board committee may also retain an outside administrator to help guide the process. No matter whether the final selection is made by the board or made by the general partnership, the selection should be a carefully managed process.
What is the partner election process?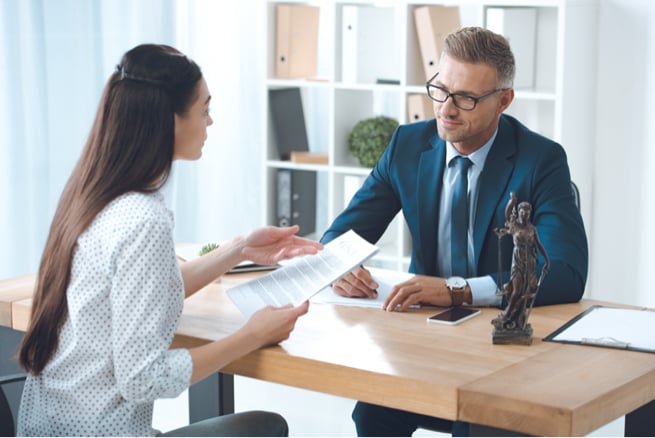 A common framework of a partner election process:
The first phase of selection includes deciding on realistic timelines, determining the criteria for selection, and how to effectively communicate ongoing developments and progress to the general partnership.

Once that is complete, the scope of the job and a job description will need to be given to potential candidates, and the committee will need to agree upon criteria for evaluating the candidates.

Next, the committee's primary task is to vet the possible candidates by interviewing each of them and by collecting informal and confidential input from the partnership. A thorough interview process is typically expected of the candidates at this point.

After conducting due diligence from candidate interviews and collecting input from partners, the board creates a detailed assessment report on each of the candidates. The board then takes an internal vote or submits the vote to the general partnership to vote upon.
Planning for success
Within any law firm, the partners are often responsible for making significant decisions that impact the firm as a whole and the individuals within it.
Planning for sustained growth begins and ends with the partnership. Having all of the right resources available to the partners to do its job is critical for future success. While there are no right or wrong ways to select partners, clearly defining roles and management structures will prevent issues down the road.