Voting Has Never Been Easier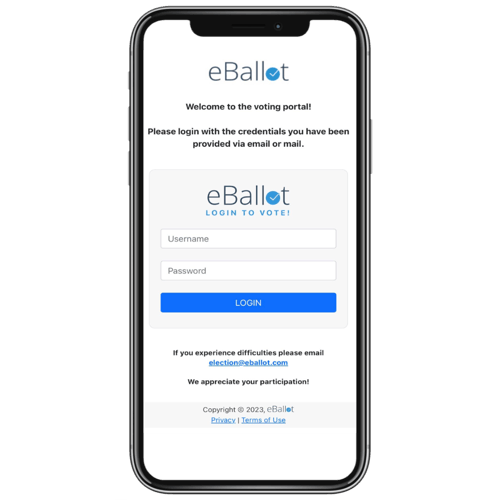 New Look, Same Great Voting Experience
Our new user interface (UI) update builds on the same reliable software platform voters have come to trust, adding:
Mobile Optimization
Sleek user interface
No Download or App Required
Mobile Optimization
Voters can participate in elections on their preferred devices, without downloading an app. Ballots can be accessed on any browser-enabled device with full touch compatibility.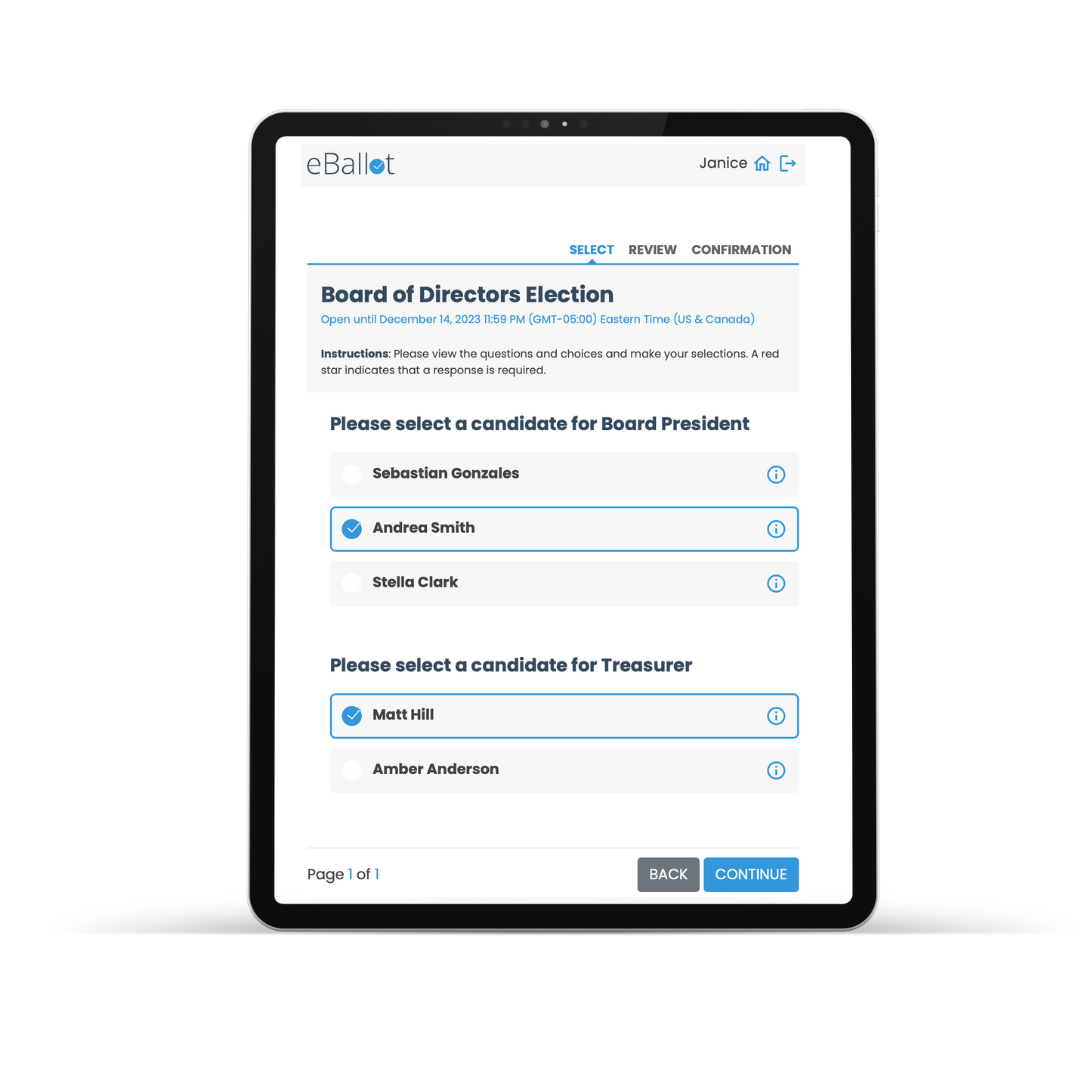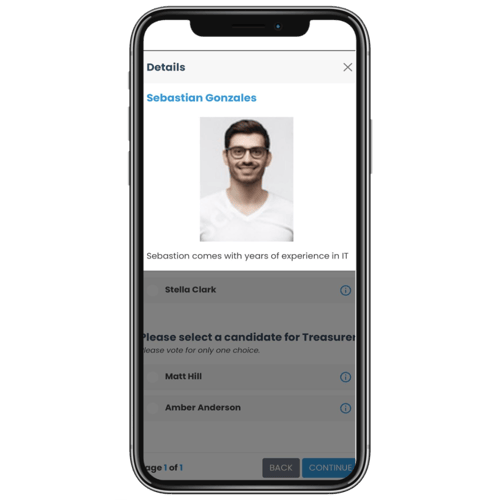 Candidate Profiles
Need some additional context to vote on a new measure? Want to provide a short bio about each candidate running in your election?
Keep your voters informed on the issues or candidates featured on your ballot with interactive profiles.
Confirmation Screen
Don't leave your voters guessing. Each voter will receive a confirmation message showing that their vote has been collected and counted.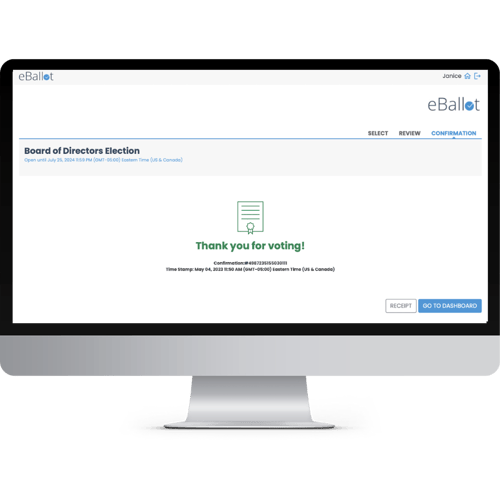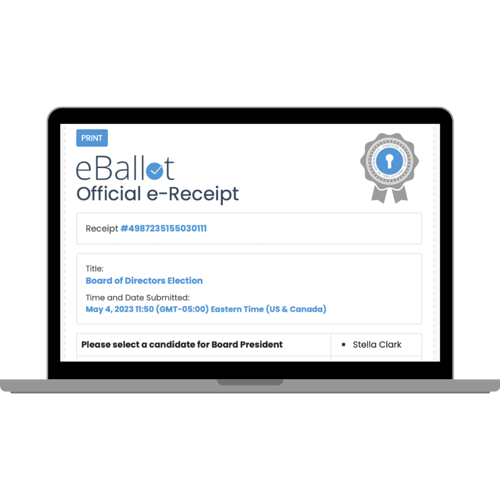 Official e-Receipt
After a ballot has been completed and submitted, your voters will receive an official e-receipt for their records.